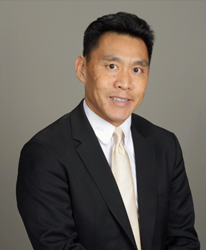 Tran will be tasked with managing the company's day-to-day finances and accounting operations.
Los Angeles, CA (PRWEB) July 18, 2017
Elite Interactive Solutions announced today that it has expanded their executive team and brought Liem Tran on board as Elite's VP of Finance. Tran will be tasked with managing the company's day-to-day finances and accounting operations.
Mr. Tran has over 15 years of executive leadership and financial management in manufacturing, clean energy, and aerospace & defense industries. His background includes experience with financial management, debt and equity financing, M&A transactions, ERP implementations, and development of finance and accounting teams.
Prior to Elite, Mr. Tran served as the VP of Accounting at Alpha Property Management, VP of Finance & Accounting at Kurion Inc., and the Senior Director of Finance position at AeroVironment. Tran's career experience in these positions include all financing, financial management and accounting functions. Mr. Tran obtained his Bachelor's and MBA at the University of Southern California.
Elite Interactive Solutions is a leading provider of Remote Guarding services to the retail, multi-family residential, industrial, warehousing, and distribution markets. With its unique brand of Remote Guarding services, Elite is revolutionizing the Security Guarding and Monitoring industries. In October 2016, the company became the first entity in the world to receive the Underwriter's Laboratories certification for Remote Guarding services using command and control. FBI-LEEDA, the premier Law Enforcement association in the United States, recognized Elite's industry leading role in Remote Guarding by selecting it as the only company to educate its police chief and police executive membership on the benefits and use of interactive monitoring and guarding services.
To learn more about Elite Interactive Solutions, please visit: http://www.eliteinteractivesolutions.com.