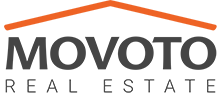 "The best industry to be in is the one hit hardest," said Chu.
Fresno, CA (PRWEB) July 19, 2017
Real Estate Broker Mark Chu fell victim to the economic crisis of 2008. Along with many families across the country, Chu found himself without a business and a home.
"I read a quote that said 'wealth is created during times of recession, not economic boom. The best industry to be in is the one hit hardest,'" said Chu. "That's when I decided to shift my business to real estate."
The real estate market had been turned on its head. Chu founded Big Realty in Fresno and focused his efforts on growing a successful brokerage during difficult times.
"I focused my business on short sales in 2008 and sold over 100 short sales in two years. I spent my time researching bank-owned properties and preparing myself to enter that segment of the market. I listed my first bank-owned property in 2010 and sold over 100 bank-owned properties each year," said Chu. "Eventually, we grew Big Realty to be one of the largest independent brands in Fresno."
Personally, Chu set goals for himself as well. "My plan was simple: work really hard and buy as much real estate as possible.  My goal was to own 10 rental properties by the time the foreclosure crisis ended. I currently own 19 and will continue to buy."
Chu merged Big Realty with Movoto Real Estate in 2016 after meeting with the Movoto leadership team. Chu was ready to take his team to the next level and saw opportunity with Movoto's technology leadership, and world-class team.
"I needed to shift my business to include more technology and lead systems. I know we made the right decision. The proof is in the numbers and we are just getting started."
Chu's portfolio consists of numerous accolades, including recognition as one of the top 50 Asian American Real Estate professionals in the nation, a top ten Real Estate Agent in Fresno, and incoming President of NAHREP of Fresno.
About Movoto
Movoto Real Estate was founded on a simple principle: Selling and buying real estate is too complicated. That's why Movoto has dedicated over a decade to simplifying it. From humble beginnings as a three-person startup in 2005, the company has grown to become the second largest online real estate brokerage in the US and the only one licensed in all 50 states.
With the backing of Recruit Holdings Co. Ltd., owner of the largest real estate portal in Japan, Movoto has developed a network of over 3,500 real estate agents. Movoto was selected four years in a row for Inc. Magazine's 500|5000 fastest growing private companies. Over 26,000 clients have trusted Movoto agents with buying or selling their home and over 60 million people search for homes on Movoto each year. Learn more at movoto.com.