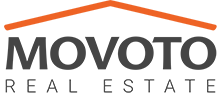 "I left the mortgage office with a plan. I was determined to purchase a home within one year," said Eddie. "
Fresno, CA (PRWEB) July 18, 2017
Local Movoto Real Estate Agent and Fresno native, Eddie Rendon, began his career in the local fast food industry. As a martial artist and Bruce Lee fan, Eddie understood the art of building a personal manifesto to reach his goals.
"When I was twenty years old I managed a fast food restaurant, said Eddie. "I wanted to buy a home, but I didn't fit the criteria to qualify for downpayment assistance," said Eddie.
Eddie took the time to develop a personal manifesto that would serve as a statement of principle and call to action for his life and goals.
"I left the mortgage office with a plan. I was determined to purchase a home within one year," said Eddie. " I set aside a percentage of every paycheck in an out-of-sight account with the intention of building a down payment," Eddie said.
Within one year Eddie had saved enough for a down payment, developed his credit history, and maintained his debt-to-income ratios.
"I bought and sold my first home within a few years and purchased a new home with the profit," said Eddie.
It was at that moment Eddie decided to set his sights on a new goal: becoming a leader in the real estate market.
"I had a true desire to learn mortgage. I quit my salaried job and went full time as a commission based loan officer, eventually working my way up to iFinancial Group, Inc." said Eddie.
It wasn't long before Eddie saw success with his goal-setting strategies.
"As a Realtor® and loan officer for iFinancial Group Inc., I quickly became the office's top producer in terms of mortgage and real estate volume. In 2008, I was promoted to Manager of Sales & Operations at iRealty Group, the company's real estate division," said Eddie. "By 2011 I became Broker/Owner of iRealty Group."
In late 2016 Eddie made the decision to move his team to Movoto Real Estate in Fresno.
"I found myself doing the same thing year after year. I did not want to become stagnant," said Eddie. "I heard Movoto advertising on the radio and saw Movoto billboards around town. The company had volunteered community service hours and was creating a buzz. My team and I are now creating our new home at Movoto Real Estate in Fresno," said Eddie. "I want to keep moving forward, with a company that is moving up."
About Movoto
Movoto Real Estate was founded on a simple principle: Selling and buying real estate is too complicated. That's why Movoto has dedicated over a decade to simplifying it. From humble beginnings as a three-person startup in 2005, the company has grown to become the second largest online real estate brokerage in the US and the only one licensed in all 50 states.
With the backing of Recruit Holdings Co. Ltd., owner of the largest real estate portal in Japan, Movoto has developed a network of over 3,500 real estate agents. Movoto was selected four years in a row for Inc. Magazine's 500|5000 fastest growing private companies. Over 26,000 clients have trusted Movoto agents with buying or selling their home and over 60 million people search for homes on Movoto each year. Learn more at movoto.com.