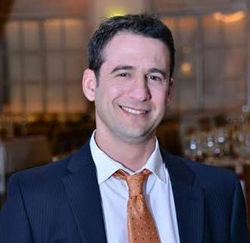 Killeen, TX (PRWEB) July 19, 2017
When found in a situation where cars, homes and businesses cannot be accessed because the keys are locked inside, the only solution may be to engage an emergency locksmith service. The owner of Texas Premier Locksmith, Yair Frenkel says "Unfortunately, there are many fake locksmith companies preying on the good people of Killeen. Some faraway call centers get local Killeen phone numbers to deceive potential customers. Many listed addresses are simply mail drops or nonexistent. Other times, you will be quoted a cheap price that escalates for no good reason once the locksmith arrives on site". So how can locksmith scams be avoided? Texas Premier Locksmith presents the following guide for what to look for in a professional locksmith.
Good Character Qualities & Track Record
When a locksmith is called to a home, business or car; that locksmith is given access to the property. This requires extra caution to be taken. It is important to ask for proper identification. Look for a company that is not only licensed, insured and bonded but has a high rating with the BBB. Although there is nothing wrong with startups, it is better to hire a locksmith company with enough experience to meet all your needs. "Texas Premier Locksmith is proud of our A+ rating with the Better Business Bureau" Frenkel said; "we have been in business for over 6 years and are 100% guaranteed bonded, licensed and insured".
Emergency Locksmith Services
Emergency situations such as lockouts from a vehicle, home or office can happen at any time of the day or night. It is therefore important to know that a locksmith can be relied upon when needed to provide a variety of locksmith services. Whether the need is due to a broken lock, jammed door, burglary or other lock and key issue; an emergency locksmith needs to always be ready with the right tools to solve any locksmith problem. "Texas Premier Locksmith offer mobile locksmith services" Frenkel stated "we come to you, wherever you are located in the Greater Killeen area, in our clearly marked, well equipped vans with the knowledge and experience to meet your locksmith needs".
About Texas Premier Locksmith
As a locally owned, licensed, insured and bonded company with an A+ rating at the BBB; Texas Premier Locksmith is proud to offer home and business owners in Killeen, Texas a solution to all their locksmith needs. For immediate assistance, call (254) 781-4146, stop by the storefront at 1323 E Veterans Memorial Blvd, Killeen,TX 76541 or visit the website at http://www.txpremierlocksmith.com/service-area/killeen-tx/.