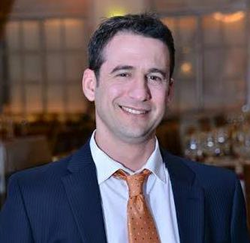 Waco, Texas (PRWEB) July 19, 2017
Everyone has items they have an interest in keeping safe. Whether it is personal identification documents such as birth certificates and financials or jewelry, money, firearms and other prized items; people want to keep others from stealing them. Often, basic security measures may not be enough to keep these belongings secure. Many home and business owners turn to a safe as an effective solution. Yair Frenkel, owner of TX Premier Locksmith says: "As convenient and secure that safes can be, there are occasions when safes will not open. Regardless of the reason, if your safe is locked and you can't get back into it, you will likely have to call on the services of a locksmith company to assist you."
Safe Lockout Due to Lost Keys & Forgotten Combinations
One of the main reasons people contact a locksmith for safes is because they lose the keys or forget the combination required to open it. A safe lockout is more complicated than a house or car lockout because safes typically have backup measures in place that are meant to safeguard the contents in the event of a break in and forced entry. Professional locksmiths are trained to bypass auxiliary measures to gain access to the safe without damaging its contents.
Safe Locking Bolt Problems
The locking bolts in a safe can cease working for many different reasons. The bolts could be misaligned such as if excessive force is applied. Another safe locking bolt problem can be caused by lack of maintenance. "One of the first signs your safe bolts are jammed is when the locking mechanism will not fully rotate and therefore not allow the safe doors to open," Frenkel says. "If you experience this, you should call a locksmith that specializes in safes right away to prevent further damage."
Preventive Safe Maintenance
No one ever really plans to be locked out of their safe. However, even though you can't plan for these unfortunate situations, you can actively take steps to prevent them from occurring. Hiring a locksmith to perform a safe audit assesses the condition of the safe. It can catch small problems before they escalate into major issues. Further, preventive safe maintenance including routine lubrication of the safe components ensures they work optimally. Dealing with a small issue such as a spin dial becoming harder to turn or a combination not being as exact as it used to be can be dealt with in the short term. But usually the problem gets rapidly worse and the end result is the safe having to be drilled open; which is a lot more intrusive and expensive than simple preventive maintenance.
About Texas Premier Locksmith
As a locally owned company, TX Premier Locksmith is proud to offer home and business owners in Waco, Texas a solution to all their locksmith needs, including safes. For immediate assistance, call (254) 633-3077, stop by the storefront at 2920 Dutton Ave, Waco, TX 76711 or visit the website at http://www.txpremierlocksmith.com/service-area/waco-tx/.