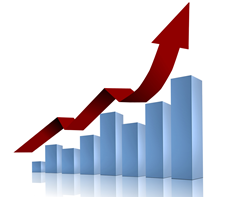 Perform or perish!
Kure Beach, NC (PRWEB) July 20, 2017
Without relentless innovation, success is fleeting. New ideas are the new currency, and organizational speed trumps size. If organizations don't continually reinvent themselves, their competitors will force them to. When that happens, being caught behind the change curve means you're already dead – they just haven't written your obituary yet.
In today's highly competitive global business environment, more and more organizations are being caught blindsided, and getting disrupted is becoming the norm. Organizations must reinvent themselves into a high-performance organization or suffer the consequences. A high-performance organization is like a two-sided coin: system and people. A system that attracts, prepares, and facilitates (vs. impedes) high-performance, and the right people, with the right skills, in the right job slots, to effectively execute the organization's strategy.
To help leaders transform their organizations into a high-performance organization, a new leadership development playbook has been released: How to Become a High-Performance Organization.
This how-to playbook is a quick read, easy to apply, and packed with actionable insights, strategies and tactics. It includes:
1. 100-point organizational assessment.
2. 25-characteristics of a high-performance organization.
3. 12-point action plan.
4. Talent strategy.
5. System first, people second strategy
McKenna's playbook is priced so that every leader within the organization can have their own personal copy - a small investment to maximize ROI on an organization's largest investment: people. This playbook provides organizations the peace of mind and confidence that their leaders are prepared to build an organization to profitably compete today and far into the future.
Order a copy today for only $9.95 at: http://www.terrymckennabooks.com.
###
Company: Terry McKenna is Principal and co-founder of Employee Performance Strategies, Inc., (EPS), a leadership development and organizational design consulting firm. EPS helps organizations maximize their financial results by maximizing the job performance of their workforces. For more information about this topic, please visit: http://www.terrymckennabooks.com.