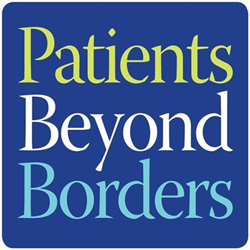 Working together we can help patients make more informed decisions and offer a broader range of support services - Josef Woodman
Chapel Hill, NC, US; and Bangkok, Thailand (PRWEB) July 20, 2017
Today Patients Beyond Borders and Dental Departures announced a new service for patients seeking quality, affordable dental care, allowing visitors to the Patients Beyond Borders site access to Dental Departure's 24/7 customer support, transparent pricing, free procedure quotes, financing, appointment booking, and extensive library of patient-generated clinic reviews.
Combined with Patients Beyond Borders's unbiased content and clinic reviews, the partnership helps patients do the research necessary to identify high quality dentistry options with discounts as high as 70%.
Dental services are the leading reason patients travel for healthcare, with 55% of international patients seeking a range of dental services from simple check-ups to extensive restorations. "Millions around the world are struggling to affordably address dental health issues," said Paul McTaggart, CEO and founder of Dental Departures and former Expedia executive. "Working with long-time industry leader Patients Beyond Borders helps us reach patients in their moment of need and underscores our commitment to quality."
Launched with a pilot of the most prominent dental clinics in Mexico, Costa Rica, Thailand, and Hungary, the partnership highlights clinics that have been selected and reviewed by Patients Beyond Borders' editorial team and have joined Dental Departures affiliate clinic program.
Partnered services are free to patients. "In a very short time, Dental Departures has become the go-to source for patients seeking to simplify the challenging process of vetting international clinics, comparing prices, and booking appointments," said Josef Woodman, CEO of Patients Beyond Borders. "Working together we can help patients make more informed decisions and offer a broader range of support services."
About Patients Beyond Borders
Established in 2005, Patients Beyond Borders ( patientsbeyondborders.com ) is the world's authoritative source of information for healthcare consumers seeking quality, affordable options for international medical care. Patients Beyond Borders publishes books, eBooks, and online consumer reference information on medical tourism and wellness travel, including vetted listings of hundreds of medical centers and clinics in 22 destinations worldwide.
About Dental Departures
Founded in 2010, Dental Departures ( dentaldepartures.com ) is the leading online service marketplace that helps patients find, compare, and book dental appointments around the globe. The company offers a wide inventory of pre-vetted dental and medical facilities, special discounts and treatment packages, 24-hour customer support worldwide, and medical financing plans. Users have access to more than 20,000 patient-generated reviews, which help patients identify leading clinics and make informed choices about their medical and dental care.