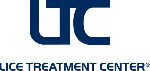 "An LTC® franchise is a great opportunity to enter a booming industry at low cost."
(PRWEB) July 25, 2017
Lice Treatment Center®, one of the nation's leading franchise systems dedicated to the education, treatment and prevention of head lice infestations, announced today it will offer aspiring entrepreneurs a significantly reduced franchise fee. Historically, the initial franchise fee for a Lice Treatment Center® franchise has been $25,000. That has been reduced to $12,500.
Why?
More and more school boards are adopting what is known as "no nit" policies. "No Nit" policies require the immediate dismissal of any and all children who have head lice, eggs and/or nits in their hair from school, camp or child-care settings.These children are only allowed re-admittance to the institution when all head lice, eggs and nits have been removed. The "no nit" policy assumes that all nits seen when examining the scalp are viable and therefore the infested individual should be treated for lice, and all nits must be removed from the scalp. 
"While No Nit policies are still very controversial, the fact is that, rightfully or wrongfully, they are being adopted by school boards from coast-to-coast," said Liz Solovay, cofounder of Lice Treatment Center®. "This has created an urgent demand for lice treatment services that many markets with No Nit policies are completely unprepared to serve. Every school board that adopts a No Nit policy is creating a community that will be in dire need of professional, ethical lice treatment options so that children can return to school as quickly as possible."
In business since 2005, Lice Treatment Center® is a national leader in the field of lice education, treatment and prevention. Medical Director and co-founder, Dr. Elin Cohen, is a Harvard-educated pediatrician. Dr. Cohen, developed LTC's comprehensive system for lice treatment including a full line of all natural, non-toxic treatment and repellent products. LTC offers on-site assistance for individuals, camps, schools, and other venues where head lice outbreaks occur.
LTC® is the only lice removal and treatment business in the nation offering four tiers of services:

24/7 response for in-home or on-site lice removal and treatment services;
Proprietary, all natural, head lice-removal and repellent products;
Lice Insurance™ Programs—lice screening and treatment programs for schools and camps;
LTC® Lice Technician Certification program including classroom and hands-on lice removal training. Many certified graduates currently work with LTC corporate.
With more than 12 years of lice treatment and franchising experience, Lice Treatment Center® also offers entrepreneurs the opportunity to join its franchise network and provide their respective communities with professional, standardized lice treatment.
"We are getting inquiries regularly from No Nit communities that we currently don't service," says Solovay. "This presents us with incredible opportunity – to expand the footprint of our brand and to help would-be business owners enter a booming industry with skyrocketing demand and comparatively little competition."
For more information, visit LTC's website licetreatmentcenter.com or call (888) LICE AWAY/(888) 542-3292.