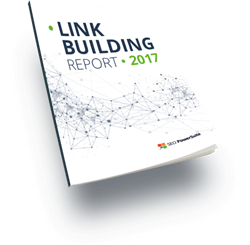 (PRWEB) July 19, 2017
While SEO professionals understand that hundreds of factors play a role in Google ranking algorithm, almost three-fourths believe that links are a significant ranking factor, according to a new survey conducted by Link-Assistant.Com, the company behind search engine optimization software SEO PowerSuite.
The study, conducted among the SEO PowerSuite users and attendees of a popular industry event, SMX Advanced 2017, polled 628 SEO professionals about their link building strategies, budgets, and challenges. The respondents represented both digital agencies and in-house teams of different caliber. Key findings include:

72% of SEOs believe backlinks are a significant ranking factor.
Only 6% of respondents reported to have received a link building penalty over the past 12 months, with manual actions mentioned a little less frequently than Penguin.
68% of industry professionals spend less than $1,000 monthly on link building, and 73% build up to 20 backlinks per website per month.
The survey and the follow-up replies by several leading SEO experts (Eric Enge, Bruce Clay, and Marie Haynes) clearly show that creating valuable content worth linking to is considered to be the best way to earn links. That said, 40% of respondents were unanimous regarding their most efficient link building method: creating data- and research-based content. However, it's worth noting that not all content types are created equal: for instance, running webinars proved to be the least efficient method of all the 23 mentioned in the survey.
"I'd like to personally thank all the 628 participants, who took their time to share their real-life link building experience with the industry," says Aleh Barysevich, Founder and CMO, SEO PowerSuite. "The report is a must-read for all SEO practitioners, who want to use proven methods rather than finding their own ways by trial and error."
To access the full survey report, please visit https://www.link-assistant.com/news/link-building-survey-2017.html.
About Link-Assistant.Com and SEO PowerSuite
Link-Assistant.Com is an industry-leading software house, with a focus on developing tools for smarter Internet Marketing. The company's range of products includes SEO PowerSuite (end-to-end Internet Marketing Tools) and the recently-launched Awario (an online app for monitoring social and web mentions). To stay on top of Link-Assistant.Com news, sign up to the blog updates and follow the company in social media: Facebook fb.me/LinkAssistant, Twitter @LinkAssistant and Google Plus gplus.to/LinkAssistant.