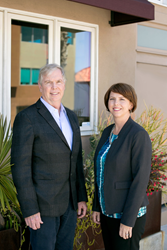 "Our expanded footprint positions Windward as premier provider of professional aging services in San Diego," - Norman Hannay, MPS, CMC and president Windward Life Care
San Diego, CA (PRWEB) July 20, 2017
Windward Life Care (Windward), San Diego County's premier provider of professional aging services, announces the company has acquired Lifeline Care at Home. The company's wide breadth of services will expand Windward's home care offerings and improve the lives of more people throughout San Diego County while upholding Lifeline's reputable standard of care.
Windward, formerly Elder Care Guides, was founded in 2004 to bring the best possible care management and home care experience to San Diego's aging population. Over the past 13 years, Windward has been providing an integrated model of geriatric care management combined with in-home caregiving services for seniors and disabled adults in San Diego. Windward will integrate Lifeline's 30 years of leadership in dementia care into their existing programs.
"Our expanded footprint positions Windward as premier provider of professional aging services in San Diego," said Norman Hannay, MPS, CMC and president Windward Life Care. "With our values aligned, we believe clients will agree that our caliber of care can be transformative for San Diego seniors, and their families."
Lifeline Care at Home was founded in 1980 and has earned a positive reputation for the company's client service and community education aimed at improving the lives of elders and those with special needs. Lifeline was founded by Teresa Shanahan, Ph.D., who successfully built and developed Lifeline's team to provide high-quality care. As an industry leader in dementia care, Dr. Shanahan and her team developed training programs and seminars for facilities with dementia units. Windward will maintain the services and values that Dr. Shanahan has fostered and continue to make a difference in the lives of San Diego's seniors.
"Maintaining continuity of care is our first priority," said Susan Valoff, LCSW, C-ASWCM and vice president of Windward Life Care. "Clients can rest assured that their experiences will remain familiar with exceptional care."
With this announcement, Windward will also be able to accelerate and expand educational offerings and partnerships with governmental bodies, non-profits, and private-sector organizations serving older adults. The acquisition will double Windward's services and staff to meet the demand of San Diego clients for years to come.
"I'm confident the employees and clients of Lifeline are in good hands as we both uphold the same values and high standards of integrity," said Dr. Shanahan. "The company will carry on our quality of service while providing even greater opportunities for the combined team to grow – both as individual healthcare professionals and as a united company. It has been my passion to make a difference in the lives of people for 35 years. I feel confident that Windward will carry on that legacy."
Julie Moore, Windward's Community Relations Manager, will serve as a resource advocate to answer any questions or provide guidance to any current or prospective clients about Windward Life Care's services. She can be reached at 619-450-4303, or info(at)windwardlifecare.com.
About Windward Life Care
Windward Life Care is San Diego County's premier aging services firm providing distinguished, world-class Aging Life Care™ Management and expert in-home care. Windward's clinical staff are members of the Aging Life Care Association™ and are experts in the eight Aging Life Care knowledge areas: health & disability; financial; housing; family; local resources; advocacy; legal; and crisis intervention, Windward's discerning recruitment and rigorous training ensures each individual client has a personalized plan for aging well. The interdisciplinary professional team at Windward is comprised of leaders in the Aging Life Care Association, including registered nurses and master's level social workers. Their areas of expertise include dementia care, complex family situations, mental health issues, and helping clients age well with a sense of purpose and quality of life. The company's office is located at 2045 1st Avenue San Diego, CA 92101. Connect with the company on social: facebook.com/WindwardLifeCare; twitter.com/WindwardLC; or on Windward Life Care on LinkedIn.