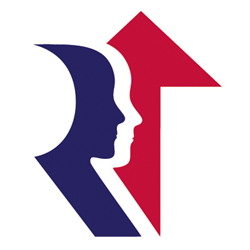 Substance Abuse case managers should give serious consideration to adding mobile breathalyzer testing to their monitoring programs. BAC testing can be an effective deterrent for alcoholic relapse. ~Donna Smith, PhD., RecoveryTrek Quality Assurance Officer
Norfolk, VA (PRWEB) July 20, 2017
According to the May 2013 JAMA Psychiatry, "…relapse is common among those trying to overcome alcohol dependence and is often triggered by stress and exposure to events or places that the individual associates with alcohol."
Please visit our Facebook page here: https://www.facebook.com/RecoveryTrek/
With that information in mind and with broad support from many of their long-term professional monitoring program clients, RecoveryTrek is pleased to announce their new GetBAC evidence-based solution to help case managers and impaired professional prevent relapse with alcohol. After several years of beta-testing with existing professional monitoring program participants the system has been optimized and is now ready and available to program participants and the general public. The program is supported by RecoveryTrek's success management team and can include either a breathalyzer device that's paired with the MobileTrek companion app or a standalone model with built in cellular technology. Face-recognition software verifies the validity of the test and the results are securely transmitted and stored electronically on the MobileTrek app or RecoveryTrek portal for instant retrieval. In the case of program participants the data is synced with RecoveryTrek's Success Management Software (SMS) system for convenient access by their case manager.
Kirk Cizerle, Chief Executive Officer and founder of RecoveryTrek, had this to say when asked about the program, "The GetBAC solution is actually pretty simple and straightforward. Case Managers and participants like the fact that we offer a variety of devices that are easy to use, provide instant, accurate results and can easily be accessed by their mobile and desktop devices. Our clients tell us this solution can be a powerful and effective evidence-based tool for relapse prevention when coupled with personal accountability relationships and professional support."
In recognition of this new program RecoveryTrek has announced special pricing on the MobileTrek powered BAC testing service through September 2017. For more information about the GetBAC alcohol relapse prevention program please visit: http://www.recoverytrek.info/getbac
----------------------------------
About RecoveryTrek:
RecoveryTrek, LLC is committed to providing state-of-the-art; customize software solutions and excellent customer service for organizations and individuals focused on behavioral health and reduction of substance abuse. Since 2011 RecoveryTrek has partnered with a wide variety of professional monitoring programs, treatment centers, non-profit organizations and individuals all with a desire to incorporate the most advanced evidenced-based tools including software, mobile, and laboratory solutions into their treatment protocols. RecoveryTrek's groundbreaking "Success Management Software" was originally designed for the unique needs of case managers responsible for treatment monitoring of licensed professionals and is a cloud-based system featuring responsive, adaptable customization in a secure environment.