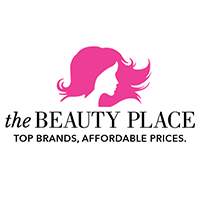 Miami,FL (PRWEB) July 21, 2017
TheBeautyPlace.com is excited to introduce several new brands to its portfolio. With exclusive beauty loot for the hair, skin, and body, the leading digital hotspot for all things gorgeous just got a whole lot better. Change up that summer routine with these game-changing products that promise to revamp any beauty junkie's beauty regimen from head to toe.
For killer hair
One of the world's leading hair care brands, Kérastase creates products that do far more than simply cleanse and style. These hardcore items work overtime to produce the results of any girl's mane dreams. A comprehensive set of collections includes items for all hair types, from lackluster to dry to normal strands.
For transformed strands
Ladies that deal with damage on the regular, will know what a war it is to wage in order to protect hair from further destruction. To the rescue comes Olaplex, a collection of style-driven hair products that are formulated to reduce symptoms such as breakage and brittle strands. With regular usage, hair is transformed into model-perfect condition—think glammed-up shine, a smoother mane, and reduced frizz that behaves well no matter the time of year.
For celeb-worthy perfection
You've always considered yourself a little bit of a celebrity—in your own world, that is. Make like the real deal with a few products from Hollywood Fashion Secrets. The collection includes a highly essential emergency kit to keep in check on those questionably late evenings; silicone cover ups to maintain a sense of modesty in those seriously amazing tops and dresses; and, of course, fashion tape to pull off the Oscar-worthy dress of any girls dreams without a hitch.
About TheBeautyPlace
TheBeautyPlace.com is a premier online retailer featuring professional beauty products and tools from the industry's leading cosmetic, hair, and skin care brands. Find the world's top brands at discounted prices. TheBeautyPlace.com strives to offer current and prospective clients excellent customer service and make available the most coveted beauty products in the industry.
Follow TheBeautyPlace.com on social media:
Facebook: http://www.facebook.com/pages/TheBeautyPlacecom/125435188536
Twitter: @TheBeautyPlace
Instagram: @TheBeautyPlace
Pinterest: http://www.pinterest.com/thebeautyplace