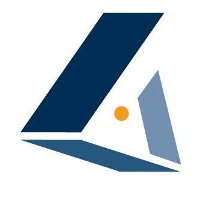 "I am personally honored at this great achievement, which signifies our commitment to running a successful world class operation." said CEO, George Mach.
Mount Laurel, NJ (PRWEB) July 21, 2017
Apex IT Group, a local Managed Service Provider (MSP) based in Mount Laurel, NJ ranks among the world's most progressive 501 MSPs, according to MSPmentor's 10th-annual MSP 501 Worldwide Company Rankings. The top MSP 501 companies ranked this year include organizations from around the world and from diverse technology and business backgrounds. Collectively, they amassed $14.48 billion in total revenue (based on 2016 results), up more than 15 percent from a year earlier.
"I am personally honored at this great achievement, which signifies our commitment to running a successful world class operation." said CEO, George Mach. "Our team continues to passionately commit their time and energy to our mission each day. We remain keenly aware of the need raise our game and create separation and distinction in the market place, and we continue to do just that. Our industry is constantly evolving and we need to stay on top. Our client's business needs demand we stay vigilant and continue to ensure we help maximize our client's investment in technology and realize tangible results from their partnership with Apex."
"On behalf of MSPmentor, I would like to congratulate Apex IT Group for its recognition as an MSP 501 honoree," said Aldrin Brown, Editor in Chief, MSPmentor. "The managed service provider market is evolving at a rapid pace and the companies showcased on the 2017 MSP 501 list represent the most agile, flexible and innovative organizations in the industry."
The 2017 MSP 501 list is based on data collected by MSPmentor and its partner, Clarity Channel Advisors. Data was collected online from Feb. 16 through May 15, 2017. The MSP 501 list recognizes top managed service providers based on metrics including recurring revenue, growth and other factors.
About Apex IT Group
Over a decade in business, Apex IT Group boasts consistent growth and adaptation to changing and evolving markets, enjoying an elite classification as a "World Class" Managed IT Service Provider (MSP). While IT providers bend to satisfy trends and hot-topic buzzwords, Apex has continued to hone its proprietary processes while successfully contributing to job growth and workforce development in technology.
Specializing in helping SMBs in the Delaware Valley, its IT management programs help clients gain total command over technology with core services around complete IT management and support including cloud computing and cybersecurity. To Learn More – Visit us online at http://www.apexitgroup.com
About Penton Technology's Channel Brands
Penton Technology's channel brands define emerging IT markets and disrupt established IT markets. They are a division of Informa. The channel brands include: MSPmentor (http://www.MSPmentor.net), The VAR Guy (http://www.TheVARguy.com), Talkin' Cloud (http://www.TalkinCloud.com), the WHIR (http://www.thewhir.com) and WebHostingTalk (http://webhostingtalk.com).
About Informa
Penton Technology, Think Tank, MSPmentor, The VAR Guy, Talkin' Cloud, the WHIR, WebHostingTalk, Channel Partners Online, Channel Partners Conference & Expo and Channel Partners Evolution are part of Informa, the international business intelligence, academic publishing, knowledge and events group. Informa serves commercial, professional and academic communities, helping them connect and learn, and creating and providing access to content and intelligence that helps people and businesses work smarter and make better decisions faster.
Informa has over 7,500 colleagues in more than 20 countries and a presence in all major geographies. It is listed on the London Stock Exchange and is a member of the FTSE 100.