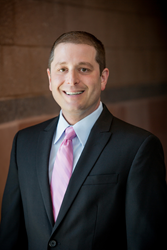 Glendale, Arizona (PRWEB) July 20, 2017
8 Tips for Launching a Successful Wellness Program at Your Company, Regardless of Size or Budget
By Jason Neifield - Director of Human Resources at Delta Dental of Arizona and adjunct faculty member at Southern New Hampshire University
Wellness is huge buzzword, and depending on what you read, investing in a corporate wellness plan can boost morale, help with recruiting, increase retention, and get your associates healthier – which will hopefully reduce your medical costs in the long run.
There are, of course, innumerable things to consider when starting a wellness program, and unfortunately, one size doesn't fit all. You may have issues depending on the size of your workforce, the shifts they work, geography, and even the type of work they do. However, there are some things you can do to start the ball rolling in the right direction, regardless of your circumstances.
1. Get executive buy-in. I can't underestimate this one enough. HR can beat its chest all day long about the virtues of wellness, cite studies, and even prove ROI, but if your leaders aren't on board, you may be cooked before you start. Nothing is more counterproductive than fighting an uphill battle.
2. Have a budget. It can be small, but start with something. The best way to your associates' hearts is through their stomachs, and meeting attendance increases with food! That said, set the example by providing healthy choices. Donuts are easy, but veggie trays are just as simple. Nothing causes confusion like a nutritionist telling everyone to eat well – while they're munching on cake.
3. Variety works. Far too many wellness programs focus on weight control, smoking cessation, and exercise. If you have marathon runners on staff, you've already excluded them. Yes, weight management and exercise are great, but consider financial wellness, oral health, preventive medicine, mindfulness, or other things that aren't always your first thought when you think wellness.
4. Survey your associates. Why try to tell them what they want when you can ask? Speak with your healthcare provider. Many of them have surveys already built. Once you have the results, start looking for wellness ideas that fit their interests.
5. Don't be afraid to get creative. We're in Arizona, and hiking is huge. One of the state parks has a hiking safety seminar. They come to the office – with native critters! – and talk about safety, what to do when you encounter wildlife, etc. The best part? It's very inexpensive.
6. If inexpensive is still too expensive, go back to your medical provider. Many of them have in-house wellness experts who can present on a variety of topics for free. Some even offer "wellness dollars" that you can spend on wellness-related incentives for your employees. We ran a financial wellness incentive in April where the winner got $100 in gift cards – and our medical carrier paid for it.
7. Don't underestimate the importance of oral health. Offering a dental insurance plan that promotes preventive oral health habits—and encouraging your employees to use it—can improve employee health and well-being and may even help keep medical insurance costs down. Consider tying twice annual dental exams to your existing wellness program or think outside of the box: We give employees paid time off for two dental cleanings annually to encourage them to use their benefits.
8. Finally, and perhaps most importantly, figure out how to measure your ROI – but understand that it takes years to see an impact. If you're trying to reduce the number of obese employees, your medical spend isn't going to drop tomorrow. Let's say you reduce the number of obese employees by 20% over 18 months; you should start to see a decrease. Pay for smoking cessation for your associates; you'll likely see attendance increase and medical spend go down. If you don't have measurement in place, figure that out before selling your executive team on the idea.
Remember, too, that wellness means different things to different people. Want to start now? Look for wellness-related articles and start a "Wellness Wednesday." Every Wednesday, everyone gets an email with some articles. Switch it up depending on the time of year. Skin cancer awareness is big here. You're up north? Perhaps an article about staying safe in the cold before winter sets in. There are countless sites from which you can pull great information, and you never know – your associates may start to look forward to your weekly tips!