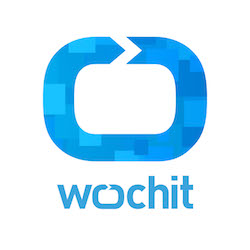 This partnership with Wochit gives France Médias Monde a significant advantage in the competitive digital landscape, where mobile is now often the first, or the only screen.
New York (PRWEB) July 20, 2017
Wochit, the cloud-based video creation platform, today announced a partnership with France Médias Monde as part of the publisher's expanding digital strategy. The partnership will better enable France Médias Monde to rapidly create short-form social video that is optimized for distribution across platforms and screens in order to grow and engage audiences.
France Médias Monde selected Wochit for its AI-powered editing platform and vast library of premium content from leading global publishers including AFP, Reuters, Getty and many others that will enable France Médias Monde to dramatically increase its offerings for foreign language audiences. France Médias Monde brands will also benefit from Wochit's content partnerships with Facebook, Twitter, and Instagram, plus a custom integration of the France 24 television feed that is now available directly within Wochit.
The partnership follows a June 2017 pilot with France Médias Monde subsidiary Radio France International (RFI), during which videos created with Wochit and published to the RFI Facebook page saw 216 percent more reactions, 164 percent more comments and 283 percent more shares compared to RFI's averages on Facebook that month. Based on these results, the publisher is expanding use of Wochit more broadly across its holdings.
"Video, and more specifically, mobile video, is in strong demand by audiences worldwide," said Tony Andrès, Head of Platform Partnerships & Business Development at France Médias Monde. "This partnership with Wochit gives France Médias Monde a significant advantage in the competitive digital landscape, where mobile is now often the first, or the only screen."
"We are delighted that France Médias Monde has chosen Wochit as their partner for production of trending stories and distribution in the formats that work best on each platform," said Garrett Goodman, Wochit Vice President of Business Development EMEA. "With the ability to quickly adjust aspect and other elements, they can be sure audiences have the best user experience on every device and channel."
Wochit customers produce more than 30,000 videos every month for distribution across owned and operated websites as well as via OTT, mobile apps and social networks. On Facebook alone, socially-optimized videos created using Wochit and posted since January 1, 2017 have received more than 1 billion views and 10.3 million shares.
About Wochit
Wochit is a video creation platform that empowers newsrooms, media companies and brands to expand audience engagement through the power of social video. Worldwide media brands such as Time Inc., Daily News, USA Today, Gannett, AOL, Condé Nast, The Week, ProSieben, Singapore Straits Times, and Der Spiegel use Wochit to produce short-form videos around trending topics at the scale and speed required in the video-first, mobile era. With rights-cleared assets from AP, AFP, Reuters, Getty, Bloomberg, and others, cloud-based editing tools and native uploads, horizontal and vertical videos are quickly created and distributed across all social and digital platforms. Wochit is among the 2016-2017 EContent Top 100 companies in the digital content industry as well as the the winner of both the Gutenberg Prize for its disruptive technology in the field of journalism and Digiday's Best Video Technology Innovation for its significant impact on publishers' bottom line. The Company is backed by ProSieben, Singapore Press Holdings' SPH Media Fund, Carlo de Benedetti, Redpoint Ventures, Marker LLC, Greycroft Partners and Cedar Fund. Wochit is based in New York, with offices in London and Tel Aviv. Find out more at http://www.wochit.com.