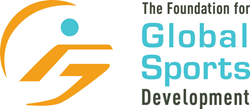 "Every applicant was notable in some way, but the 10 students we selected were remarkable in all facets of the application." - Dr. Steven Ungerleider, GSD Executive Board Member
Los Angeles, CA (PRWEB) July 20, 2017
The Foundation for Global Sports Development has selected ten students to be the recipients of its Exceptional Youth Scholarship. This scholarship recognizes deserving high school students who have shown an outstanding commitment to their academic success and the betterment of their communities through service, leadership, and mentorship.
"This year we had over 400 applicants for this scholarship," said GSD Executive Board Member, Dr. Steven Ungerleider. "Every applicant was notable in some way, but the 10 students we selected were remarkable in all facets of the application."
David Ulich, GSD Executive Board Member, added, "Education is at the core of all we do, and we are thrilled to recognize the hard work of these scholarship recipients as they go on to continue their own education. We are confident this year's group of Exceptional Youth Scholars will go on to accomplish tremendous achievements in life."
Scholarship recipients have been awarded $5,000 to be used towards their 2017-2018 tuition and expenses at a four-year university or college.
GSD's 2017 Exceptional Youth Scholarship winners are:

Juan Aguilar, Healdsburg, CA – University of the Pacific
Alexis Cannard, Portland, OR – Drexel University
Sonte Davis, Savannah, GA – Valdosta State University
Jadejha Edwards, Tampa, FL – University of South Florida
Matthew Fowler, Cantonment, FL – Florida State University
Lydia Mason, Louisville, KY – New York University
Amari McDonald, Savannah, GA – Armstrong State University
Daniel Park, Burbank, CA – University of California, Santa Barbara
Alexandra Reeves, Ottuma, IA – Iowa Wesleyan University
Cameron Scruggs, Moreno Valley, CA – University of Nevada Las Vegas
To learn more about the Exceptional Youth Scholarship and The Foundation for Global Sports Development, please visit their website at http://www.GlobalSportsDevelopment.org.
About Global Sports Development
Working closely with international sports federations, generous donors and committed athletes, The Foundation for Global Sports Development promotes sportsmanship, education, fair play and ethics among the world's youth. The Foundation gives special emphasis to groups and communities that are most in need or most underserved by current programs, including women, minorities and youth in areas where the risk of delinquency is particularly high. Visit http://www.globalsportsdevelopment.org to learn more.