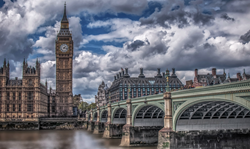 We are currently experiencing the steepest rise in demand for sustainable investment assets in history. - Walter Schindler
London (PRWEB) July 20, 2017
SAIL Capital Partners LLC has been awarded the title "Niche Investment Firm of the Year (Cleantech) 2017," by stand out e-zine brand, ACQ5. Last year, Walter Schindler, Chairman and CEO of SAIL was named "Game Changer of the Year" by ACQ5.
This year, SAIL Capital has focused on a new advisory business in Impact Investment called "SAIL Global Advisors." Walter Schindler and SAIL have been awarded seven awards from international publications this year alone. In March 2017, Schindler was honored as a Guest Speaker and Contributor by the British Royal Family for the cross-boundary leadership foundations Common Purpose and CSCLeaders.
ACQ5 has a proud history dating back over 15 years. Jake Robson, Group Editor of The ACQ5 notes: "The 2017 ACQ5 Global Award winners represent the best of breed in all industry sectors and have earned these honours by standing out in a group of very impressive finalists."
SAIL Capital has been internationally recognized as a pioneer in what's now known as "impact investing." This new style of investing for both financial return and environmental impact has been dominating headlines in finance, investment, and sustainability. CEO of SAIL Capital, Walter Schindler notes: " We are currently experiencing the steepest rise in demand for sustainable investment assets in history."
ACQ5's new awards categories "focus on organisations and individuals that can demonstrate an ability to deliver services and skills to meet clients' needs and adapt to market and regulatory conditions and to consider candidates that may not always be global in scale, but are truly world class in the way they are run and in the services they deliver to clients."