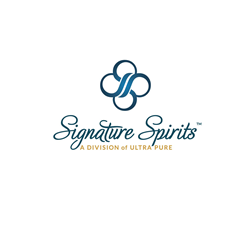 The Largest Selections of Alcohol in the World
Darien, Connecticut (PRWEB) July 24, 2017
Darien Connecticut based Ultra Pure, LLC has hired Stephen (Steve) R. Sellhausen as Vice President of Strategy for the largest bulk Alcohol and Spirits supplier in North America. Steve has over 20 years of investment banking, M&A and capital markets experience serving a broad range of industrial and private equity clients, including as Managing Director with Citigroup Global Markets. Over the past eight years as Senior Vice President Corporate Development & Strategy for Dover Corporation, a Fortune 500 diversified industrial technology company, Steve had responsibility for all aspects of Dover's acquisition, divestiture and strategic planning and corporate development efforts globally. Steve recently joined Ultra Pure where he will be working closely with Ultra Pure President, Niels van der Kloot to leverage his prior strategy and corporate development experience to develop and execute a long-term growth strategy within the distilled spirits and industrial alcohol markets.
"Ultra Pure's growth has been on an incredible trajectory across all the market segments it serves, especially within the spirits category", says van der Kloot. Ultra Pure was one of the first alcohol companies to start supplying the Artisan Distillers market which has now grown to over 1,200 in the U.S. alone. "Our cost-effective programs across every spirit that we supply enables start up distilleries and brand owners to defer large capital investments in inventory and allow our customers to scale quickly," says van der Kloot.
Sellhausen now joins Ultra Pure at a critical time in its growth as the company has dominated the Artisan Spirits market and is looking to expand into other areas of the supply chain in the U.S. and around the world.
According to Sellhausen, "Our 3-5-year plan will be to accelerate our investments of capital and resources throughout the value chain to drive continued growth in the exciting and rapidly changing U.S. alcohol and distilled spirits industry, particularly the American whiskey market." We will succeed with our suppliers and customers by i) developing strategic partnerships with leading U.S. and global suppliers, ii) expanding our product offerings and capabilities, iii) increasing and deepening our customer relationships with the broadest product offering in the spirits industry, and iv) delivering world-class service from an expanded geographical distribution footprint. "Our goal is to continue to build a world class, entrepreneurial growth company and culture that is the market leading partner of choice for our suppliers, customer and employees," said van der Kloot.
Founded in 2006 Ultra Pure is located in Darien, Connecticut and is the #1 USA based bulk alcohol Supplier. Ultra Pure supplies high quality bulk ethanol & high proof spirits for varying uses and industries. These products include Grain Neutral Spirits, Organic Alcohol, aged Bourbon, Unaged Whiskey, Rum, non-GMO Sugar Cane Alcohol and all specialty denatured Alcohols. Ultra Pure services not only the industrial and commercial industries but also Food and Beverage. http://www.ultrapure-usa.com.
Visit Ultra Pure at the "International Bulk Wine & Spirits Show" July 26th-27th in San Francisco, California
http://ibwsshow.com/