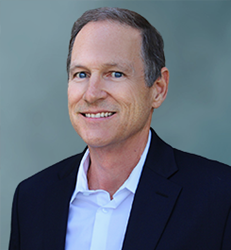 The intelligent building revolution is here and Clay will be instrumental in Site 1001 being a leader in that market.
Kansas City, Missouri (PRWEB) July 20, 2017
Site 1001 today announced it has named Clay Cover as Senior Vice President of Engineering and Advanced Development. A veteran software developer with an extensive background in the fields of commercial software, cloud, big data, enterprise security, machine learning and artificial intelligence systems development, Cover will head Site 1001's global development teams.
"We're extremely pleased to have Clay join us," said Site 1001 CEO, Cleve Adams. "The intelligent building revolution is here and Clay will be instrumental in Site 1001 being a leader in that market."
Prior to joining Site 1001, Cover co-founded and led engineering for multiple California-based technology startups. He holds four software patents and has three more pending.
"I am excited to join Site 1001," Cover said. "AI and deep learning are transforming industries and lives around the globe. Building operations is one of the last frontiers for this technology and I look forward to helping Site 1001 shape it."
About Site 1001
Site 1001 is the developer of an intelligent facilities management platform that uses core building information, building systems and sensor data in combination with a powerful machine learning engine to put the "smart" in "smart buildings." Cloud-based, mobile first, and location-aware, Site 1001 helps building owners, operators and facilities managers improve whole building performance by delivering detailed operations and maintenance information on every building component, from the major mechanical and electrical systems down to wall and floor finishes, when and where it's needed. Site 1001's AI technology continuously monitors building operations to anticipate maintenance needs and can both notify personnel as well as automatically interact with building systems to correct issues. Site 1001 makes it simple to improve efficiency, slash maintenance costs, and extend equipment lifecycles without increasing personnel requirements or workloads.
The company is based in Kansas City, Missouri, has sales offices in Southern California, and Raleigh, North Carolina, and operates a research and development lab in Bend, Oregon. For more information, visit http://www.site1001.com on the web, email info(at)site1001(dot)com, or call +1 (949) 276-6300.