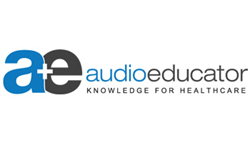 While hospitals can enjoy increased revenues from provider-based clinics, compliance with all the rules and regulations is challenging.
Durham, NC (PRWEB) July 20, 2017
AudioEducator, a division of audio conference and corporate education leader ProEdTech, will host the live audio conference "Establishing Provider-Based Clinics – Advanced Issues" with expert speaker Duane C. Abbey, Ph.D., on Tuesday, July 25, 2017 at 1:00 pm ET. This session will discuss and explain the key aspects of Medicare's provider-based rules (PBRs) in detail. It will also cover the advanced issues related to setting up provider-based clinics.
Hospitals continue to enjoy higher revenue from provider-based clinics; however, complying with all the rules and regulations poses a major challenge to them. Recent supervisory requirement changes for provider-based operations have created further confusion and newer compliance challenges. There have also been calls to modify the existing rules related to reimbursement for provider-based clinics.
This session with Duane C. Abbey will review the PBRs in detail and address some advanced topics. Duane will take into consideration points such as why hospitals establish provider-based clinics in the first place, why there are ambiguities in the PBRs, how physician supervision requirements affect provider-based status, how to report changes in provider-based operations, and more.
This session will help charge master, compliance, coding and claims transaction personnel, financial analysts, operating officers, and clinic administrators and managers understand in detail:

Details of the provider-based rules (PBRs)
Differences between freestanding and provider-based clinics
Economic advantages of provider-based clinics
Special requirements for provider-based clinics
Signage and proper identification for provider-based operations
Complicated issues such as joint use of space and time-share space utilization
Operation issues such as setting fees, patient relations and medical staff organizational structuring
The impact of Section 603 of the Bipartisan Budget Act of 2015 (BiBA) and Section 16001 of the 21st Century Cures Act establishing provider-based clinics
Ongoing ambiguities in the PBRs affecting provider-based operations
Several case studies involving special issues in the establishment of provider-based clinics
And more
For more information and to register, visit https://www.audioeducator.com/hospitals-and-health-systems/establishing-provider-based-clinics.html.
Get $30 off on our conferences and webinars. Use Code PRWEB30 on checkout (applicable for all purchases).
About ProEdTech
ProEdTech is a leading source of knowledge and training for professionals in over 15 industries, serving individuals, businesses and their employees around the globe. It offers webinars, online conferences, seminars, boot camps, books, DVDs, white papers, industry reports and other learning tools from industry experts and insiders who provide a fresh perspective on key issues, trends and regulations in order to simplify governance, risk and compliance (GRC) for enterprises and industry professionals.
ProEdTech's AudioEducator webinars offer updates, regulatory knowledge and information on the latest news in various medical specialties, as well as coding and billing updates, and analysis of regulations that affect ambulatory surgical centers, home health, long term care and hospice facilities, hospitals and healthcare systems, health insurers and physician practices. Webinars are also offered through AudioSolutionz in the technology, human resources, construction and housing, ICT and telecom, manufacturing, consumer packaged goods and retail, safety and security, transportation, energy and environment, education, trade, and chemicals industries. ProEdTech's Eli Financial platform offers tax and banking professionals, focusing on providing high-quality online training products customized for U.S. lenders and tax practitioners that include the latest updates from the IRS, CFPB and other regulatory authorities. Lawyers across the United States depend on Eli CLE for top quality online continuing legal education (CLE) programs, which can be completed for MCLE credits.
ProEdTech regularly provides professionals the opportunity to get answers to their most complex questions directly from experts, without having to attend costly live conferences. To learn more, visit: http://www.proedtech.com.