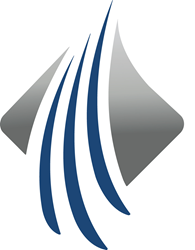 We're working side-by-side with companies to source this in-demand talent that will fuel continued growth.
(PRWEB) July 20, 2017
Executive recruitment firm Lucas Group announced the launch of its new customer engagement campaign, "Together, We Own D.C.".
The three-month campaign reaffirms Lucas Group's strong commitment to providing customer-centric recruiting solutions tailored to the dynamic Washington, D.C. market, including companies based in Northern Virginia and central Maryland.
"D.C. is a fast-paced, dynamic city with a crop of ambitious, rising stars," says Chief Marketing Officer Scott Smith. "These professionals seek out high-performing companies that will support their career trajectories. Thanks to the strong regional economy, these top performers can afford to be selective. We're working side-by-side with companies to source this in-demand talent that will fuel continued growth."
Lucas Group's Washington, D.C. practice focuses on Accounting & Finance, Human Resources and Legal recruitment in addition to our cornerstone Military Transition practice. The Military Transition recruiters work with officers, non-commissioned officers, and highly- skilled technicians to identify exceptional post military jobs that lead to lasting, rewarding careers.
The "Own D.C." campaign includes custom recruitment resources via Lucas Group's career advice site, Your Career Intel. This collection of original blogs, infographics and videos provides local-expert insights for companies seeking to hire top talent in this competitive market. Your Career Intel also includes candid advice for D.C.-based professionals navigating mid-career transitions.
"Together, We Own D.C." is an opportunity for Lucas Group to share its appreciation for 17 years of strong customer relationships with hundreds of Mid-Atlantic companies and the local community. Lucas Group's DC office makes significant investments in their people and community. Office celebrations and traditions often extend outside the walls and include rooftop happy hours, outings to a Nationals game, trips across town to celebrate team accomplishments, and workout groups. They support the Marine Parade each year as well as local non-profits including HER Resiliency Center, a local non profit dedicated to helping vulnerable young women reach their potential.
"We are a team of recruiters competing to be the best in the city for our customers. With strong roots in and an understanding of the area, we are dedicated to developing exceptional relationships and building careers in the highly unique DC market." says Ann Reiling, Washington, D.C. Managing Partner, Human Resources Executive Search Practice.
The "Together, We Own D.C." campaign will run through September 30, 2017.
About Lucas Group
Lucas Group is North America's premier executive search firm. Since 1970, our culture and methodologies have driven superior results. We assist clients ranging in size from small to medium-sized businesses to Fortune 500 companies find transcendent, executive talent; candidates fully realize their ambitions; and associates find professional success. To learn more, please visit Lucas Group at http://www.lucasgroup.com and connect with us on LinkedIn, Facebook, and Twitter.