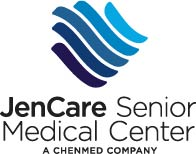 Visionary leadership is what Dan McCarter brings to our amazing clinical team."
Richmond, Va. (PRWEB) July 20, 2017
ChenMed, a leading provider of value-based care for seniors, today announced that Daniel McCarter, MD, has joined JenCare Senior Medical Center as Richmond Chief Medical Officer. Dr. McCarter, formerly Associate Professor of Family Medicine at the University of Virginia School of Medicine, and Associate Chief Medical Officer of Ambulatory Services for the UVA Health System, brings 30 years of highly relevant experience to his new role.
With medical practices in five states, JenCare is a ChenMed company bringing concierge-style medicine to low-to-moderate income seniors, most of whom are managing multiple chronic conditions. By providing patients with more access to care, more convenience in accessing it, and more preventive services, JenCare successfully delivers better care and better health outcomes, while bringing down costs. Dr. McCarter arrives during a time of rapid expansion resulting from organic growth spurred on by many referrals from happy current patients.
In Richmond, JenCare currently operates four centers – each with ChenMed's high-touch, customer service approach to medicine that results in exceptionally high patient satisfaction scores, as well as significantly fewer emergency room visits, in-patient hospital admissions, and in-patient hospital days than the averages for greater Richmond Medicare beneficiaries.
"Visionary leadership is what Dan McCarter brings to our amazing clinical team," says George Wheeler, JenCare Richmond Market President. "Dan successfully coordinated all clinical services for ambulatory clinics in the UVA Health System, bolstering quality measures with outstanding collaboration among physicians. Plus, by aptly serving on committees wrestling with transformational healthcare challenges, he's become one of the Commonwealth's most respected physicians and healthcare administrators."
While at UVA Health System, Dr. McCarter supervised 70 medical directors overseeing 90 clinics. He separately served as Medical Director for Regional Primary Care for the University of Virginia University Physicians Group that handles 20 percent of all outpatient visits in the UVA Health System. And, recognizing Virginia's tremendous need for better rural healthcare, Dr. McCarter founded the Stoney Creek Family Practice that's been enriching clinical experience for UVA Medical School residents since 1990.
"I truly appreciate how JenCare provides affordable VIP healthcare to middle- and low-income senior citizens," said Dr. McCarter. "I've long considered disruptive innovation as the best way to transform medicine – especially for at-risk populations. So, I'm delighted to now be helping JenCare keep improving the value-based care that improves both quality and patient experience while lowering costs."
JenCare primary care physicians and specialist doctors provide industry-leading access to the seniors they are blessed to serve. Instead of the national average of one doctor serving 2,300 patients, JenCare PCPs in Richmond, Colonial Heights, and Mechanicsville, focus on providing better service to one fifth as many patients (Target panels = just 450 patients at JenCare). They also welcome walk-in appointments from their patients when needed, and courtesy transportation is available.
"Our physicians keep earning trust," underscored Dr. McCarter. "Yes, our practices offer a host of valuable services conveniently for seniors, including on-site specialists; on-site medication deliveries, x-rays and labs, but it's how our doctors truly connect with patients that helps them live healthier lives."
About ChenMed
For seniors most in need of care, high-quality health care is too often beyond reach. ChenMed was founded to bring concierge-style medicine – and better health outcomes – to the neediest populations. ChenMed serves seniors with low-to-moderate incomes, most managing multiple chronic conditions, in 10 U.S. markets in six states through more than 40 medical practices.
ChenMed's goal is to improve health outcomes and create value for patients, physicians, and the health care system. To do that, ChenMed relies on innovative technology and a talented and resourceful team of providers.
Founded by Dr. James Chen, a Taiwanese immigrant and cancer survivor, the company provides unrivaled care to seniors – particularly those enrolled in a broad range of Medicare Advantage plans in Florida, Georgia, Illinois, Louisiana, Kentucky, and Virginia.
About JenCare
JenCare Senior Medical Center is a family-owned primary and specialty care practice committed to delivering superior healthcare to Medicare-eligible seniors. JenCare operates eight medical practices in the Richmond and Tidewater areas of Virginia; plus 17 neighborhood centers in Atlanta, Chicago, Louisville and New Orleans.
Since 2011, JenCare physicians have been helping thousands of area seniors enjoy more healthy days through centers in Colonial Heights, Mechanicsville, and Richmond (Hull Street + Shockoe Bottom).