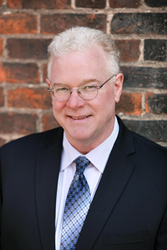 How entitlement programs like Social Security will cope with legions of Boomers retiring is unknown.
Marine on St. Croix (PRWEB) July 21, 2017
Jon Henschen's July 17 WealthManagement.com article, "Boomers to Cause Markets to Go Bust" addresses the impact of the baby boomers on housing, education, real estate and the stock market. Henschen discusses how as boomers retire and exit the economic-contribution side of society, we'll see a reversal in the bubbles they created, with the stock market poised for increasing downside impact over the next 25 years.
Opening with humor, Henschen references the now infamous "Lawn Chair Larry," San Pedro resident Larry Walters, who out of sheer boredom, filled and tied 42 8-foot weather balloons to his lawn chair and took flight. He ultimately reached altitudes of 15,000 feet and drifted into the controlled airspace of LAX airport, prompting pilots to report the safety hazard to the control tower.
Henschen updates Lawn Chair Larry by replacing him with Uncle Sam to illustrate the numerous bubbles in our economy. He then turns to birth rate statistics, and charts from Mike Maloney's recent presentation, "The Baby Boom Tsunami That is Set to Drown the Economy," to show the shifting demographics. These charts show how aging boomers are transitioning from the contributing side of the economy to the segment that needs financial support.
You can read the full article here: http://henschenassoc.com/boomers-to-cause-markets-to-go-bust/.
Jon Henschen is President of Henschen & Associates, an independent broker-dealer recruiting firm located in Marine on St. Croix, Minnesota. With more than 20 years of industry experience, Jon is a staunch advocate for independent financial advisors, and is widely sought after by both reps and broker dealers for his expertise and advice on independent broker dealer topics. He is frequently published and quoted in a variety of industry publications, including ThinkAdvisor, Investment Advisor Magazine, Wealth Management Magazine, Financial Advisor IQ, Financial Advisor Magazine, Investment News and others.