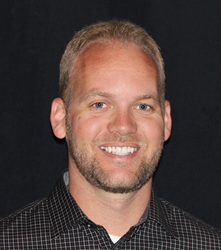 "Regan is well-known in the industry as a thought leader, writer, speaker and teacher on the allowance and expected credit loss," noted Dalton T. Sirmans, MST CEO.
Atlanta, Ga. (PRWEB) July 26, 2017
MST announced that it has named Regan Camp as Managing Director of MST Advisory Services, the firm's consulting arm dedicated to supporting financial institutions in both complying with current U.S. GAAP standards, as well as preparing for the move to the new Current Expected Credit Loss (CECL) standard.
"We are pleased to add another acclaimed allowance expert to our MST Advisory Services team," noted MST CEO Dalton T. Sirmans. "Regan is well-known in the industry as a thought leader, writer, speaker and teacher on the allowance and expected credit loss. We're thrilled and anxious to leverage his experience, as he directs the activities of our Advisory Services team, comprised of many renown, industry-leading subject matter experts."
Beginning his career as a Commercial Loan Officer, Mr. Camp went on to join Deloitte and Touch L.P. in their federal advisory practice, represented the FDIC in managing the day-to-day operations and eventual liquidations of failed financial institutions, as well as managed private consulting teams in assisting financial institutions with the administration of FDIC Loss Share Agreements, the establishment of special asset divisions, and the resolution of troubled portfolios. Most recently, he has spent the past 5+ years leveraging his specialized experience and expertise in contributing to the development and implementation of industry leading financial software products, while serving as a key relationship manager, subject matter expert and principal consultant.
Mr. Camp is joining, and will oversee the activities of an MST Advisory Services team comprised of numerous well-respected, industry-leading authorities on the ALLL/CECL. "Financial institutions understand that the time is now to be preparing for the new CECL accounting standard," Mr. Sirmans said. "MST Advisory Services, under the direction of Regan Camp, offers our clients unparalleled expertise, as they work closely with each institution in the development of sound and defensible CECL-compliant methodologies, policies and procedures."
ABOUT MST
MST is the leader and pioneer in allowance software solutions, advisory services, and education. Financial institutions across the U.S. employ MST to address their allowance requirements, including software and subject matter expertise. MST Advisory Services offers a group of industry leading allowance experts, consulting on the development of strategies and implementing solutions for complying with the CECL accounting standard. MST solutions are tailored for the individual financial institution, integrate with core and other lender systems, and exponentially improve efficiencies. Contact MST at 877-910-9789 or visit the MST website: http://www.mainstreet-tech.com.