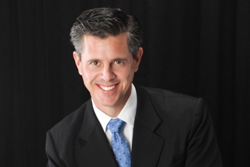 "This is, without a doubt, the exact thing that I would use on them"
San Francisco, California (PRWEB) July 21, 2017
A former debt collector gets a phone call from a debt collector - what would he do? "This is, without a doubt, the exact thing that I would use on them" says Attorney Michael F. "Mike" Cardoza, who is actually a former debt collection industry executive. "It's just so subtle, yet devastating - and, you know, that's how you turn the tables and regain your balance of power with debt collectors."
Cardoza is talking about "The Collection Blocker," which is his name for the "stop-the-debt-collector" legal letter that he offers (for free) on his website http://www.collectionblocker.com. Known also as the "cease and desist to a debt collector" and the "do not contact" letter, this is the type of correspondence that is supposed to invoke the protection of law when consumers send it to a debt collector or creditor. When asked exactly what is so special about his letter and how he developed it, he simply said, "I took the scariest thing we had ever seen as debt collectors, stuffed about 10% more teeth into it, and there it was."
Like so many "legal" forms that one can see on the internet, it's usually hard to believe that you're looking at anything worth much or capable of having any effect. "The Collection Blocker" is no exception, it looks like something you might have done in 8th grade typing class. It has a simple header, date, address line, some text, and a signature. Yet, Cardoza insists that it is one of the most powerful tools a person can use against a debt collector.
When confronted with a degree of skepticism, Cardoza evangelizes, "Come on, you've just got to trust me on this one. No super-wordy, 'Natural Rights of Man' letter with a bunch of numbers, symbols, and legalese is going to fool or scare anyone in debt collections - nobody. This letter is the killer though, because it says all the right things, it doesn't say to much, and it's not kooky. This is the letter that will make an impact - believe me!"
No stranger to picking up arms against his former industry, Attorney Mike Cardoza is the author of the best-selling book "The Secret World of Debt Collection: Beat Collectors at Their Own Game." He is an active Consumer Financial Protection Attorney based in California and regularly files lawsuits against the companies and people he once rubbed elbows with at conferences in Las Vegas.
You can find out more about Mike and his mission at http://www.cardozalawcorp.com. "The Collection Blocker" is available at http://www.collectionblocker.com for the price of a first name and an email address.