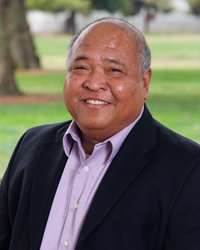 Mr. Figueroa brings years of Stratford School experience to continue that mantra as we grow our school community.
Saratoga, Calif. (PRWEB) July 21, 2017
Stratford School, an award-winning independent preschool through 8th grade private school founded in Silicon Valley, is proud to announce the appointment of Mr. Sanny Figueroa as the Head of School for the Pleasanton campus.
Mr. Figueroa returns to the Pleasanton campus after leading the Stratford School Fremont Middle School campus. Mr. Figueroa has a long history at Stratford and may be familiar to families at the Pleasanton campus where he previously served as the founding Elementary School Principal.
"This is a remarkable time for Stratford Pleasanton as we add Middle School students to this thriving campus," said Mr. Figueroa. "I'm thrilled and honored to be back with the students and staff here and look forward to working together and continuing the level of excellence and student achievement."
Mr. Figueroa brings more than three decades of experience to this new role as a former middle school teacher, headmaster, elementary and middle school principal.
"We are so pleased to welcome Sanny back to Stratford Pleasanton," said Sherry Adams, Stratford School Founder. "The role of Head of School is an important strategic position for us that allows Stratford to consistently deliver academic excellence across our campuses. Maintaining standards of teaching excellence and supporting student achievement in a nurturing, positive environment are key elements of our culture. Mr. Figueroa brings years of Stratford School experience to continue that mantra as we grow our school community."
The public is invited to meet Mr. Figueroa at Stratford School's upcoming Open House on Saturday, July 29, from 10:00 AM to Noon. Visit http://www.stratfordschools.com/open-house-pre-registration to learn more.
About Stratford School
Established in 1999, Stratford School is a leading independent private school founded on the belief that education is a significant influence in the life of a child. Stratford offers an accelerated curriculum from preschool through eighth grade with an emphasis in the areas of STEAM (Science, Technology, Engineering, Arts, and Mathematics) that incorporates music, physical education, foreign language, and social skills development. Stratford's goal is to prepare and mentor students for admission to competitive high schools and colleges. All students are provided the necessary tools to excel, and are encouraged to participate actively in leadership, community service, and extracurricular activities. Visit http://www.stratfordschools.com for more information.