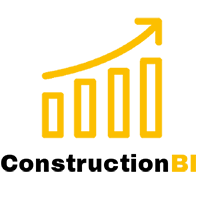 "By leveraging advanced visualizations and data analytics, clients can quickly find meaningful and actionable insights within their project data." - Jason Ramsey, CEO & Founder - Construction BI
Columbus, OH (PRWEB) July 25, 2017
Today, Construction BI, LLC, a data analytics company focused on the construction industry, announced the production release of their Power BI App for Procore. The Power BI App for Procore provides a robust enterprise reporting and analytics platform for Procore customers.
About the App: The Power BI App for Procore provides enterprise level reporting to pull financial, project management, quality & safety, and company level data into meaningful and actionable insights.
Having complete access to all their data in one place allows companies to accelerate decision making, identify issues, and detect patterns and anomalies in their business. In the construction industry saving time is saving money. Making quick and informed decisions can equal big savings; if you are still using out dated or out of the box reports to run your projects, you risk missing the big picture.
The Power BI App for Procore gives you a robust enterprise reporting platform to explore your data and gain meaningful insights into your business. By leveraging advanced visualizations and meaningful metrics, your business will be empowered with information to run projects much more efficiently.
The App also enables companies to merge Procore data together with other applications they have integrated into Power BI.
A list of core features:

From a Financial perspective, the Power BI App for Procore exposes Prime Contracts, Change Orders, Commitments, Budget Details, PayApps and all other financial details – enabling you to quickly understand your financial position and any risks. The App helps you to visualize outliers in your budget and take action to correct problematic suppliers, trades, or resources.
From a Project Management perspective, the Power BI App for Procore provides analytics across all project toolsets such as Project Schedules, RFI's, Meetings, Submittals, & Transmittals. The App focuses on project data that requires attention and quickly provides the insights needed to resolve project issues and move forward efficiently. Companies can also effectively manage their projects with Project Scorecards and Project Status Reports.
From a Quality & Safety perspective, the Power BI App for Procore highlights delays and performance issues with insights into Daily Logs, Observations, Inspections, and Punch Lists. Machine Learning algorithms are used to act as an early warning system that detects problematic issues allowing you to proactively correct them before they cause schedule delays and cost overruns.
About Construction BI: Construction BI was created out of a desire to provide Business Intelligence (BI) solutions to construction firms to help maximize technology investments, improve competitiveness, and differentiate services. Leveraging decades of experience in helping organizations evaluate technology, build roadmaps, and implement technology solutions, we are experts at making sense of data and turning it into meaningful and actionable information that will guide your business. Construction BI knows the importance of having the right tools to get the job done. If you want to be data driven... We can help! https://www.constructionbi.com