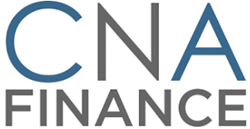 Interpace Diagnostics is uniquely positioned to capitalize
Coral Springs, FL (PRWEB) July 24, 2017
CNA Finance Chief Strategic Analyst, Kenny Soulstring, today announced that the stock market news outlet had initiated coverage on Interpace Diagnostics. Interpace Diagnostics is a company specializing in risk assessment diagnostic testing that screens and identifies exposure, progression and risk analysis from specific cancers in humans.
According to Soulstring's research, Interpace Diagnostics has positioned themselves into a strong position to benefit from the multi-billion dollar market potential from physicians and oncologists to utilize the molecular testing platforms before performing unnecessary, expensive and inappropriate procedures on patients.
He also see's strong momentum and additional revenue generating opportunity derived from national and government sponsored insurance carriers now willing to reimburse patients who utilize the testing applications. With major insurers now covering the diagnostic procedure, Soulstring believes that the market penetration for the products can gain widespread attention and adoption, potentially saving the medical industry and patients, billions of dollars of unnecessary expense.
Interpace Diagnostics is specializing in molecular testing to identify cancer and risk of cancer within the thyroid, with its ThyGenX® and ThyraMIR®, and identify cancer risk in the pancreas with its PancraGEN®, a fully integrated molecular pathology test to determine the risk of pancreatic cancer progression.
Market analysis suggests that the potential for Interpace to generate meaningful revenue from a combined market opportunity of more than $3 billion is likely, especially as major insurers join the cause to provide proactive treatment and assessment regarding patient health.
"Interpace Diagnostics is uniquely positioned to capitalize from its fully-integrated, molecular testing pathology platforms. The opportunity is enormous, and the barriers that exist within the competitive landscape are high. The time required for emerging competitors to pose a meaningful threat to Interpace's growth provides competitive insulation in a market that may generate hundreds of millions in near-term revenue opportunity.", stated Kenny Soulstring. "The capital structure, positioning for strategic opportunities and the current growth in revenue is converging to provide the perfect storm of opportunity for the company to create shareholder value," he added.
To view Kenny Soulstrings' full research analysis of Interpace Diagnostics, click here.