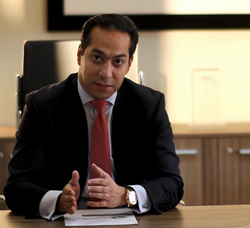 Unfortunately, branches can no longer serve clients as they have become nothing more than glorified branding centers
(PRWEB) July 24, 2017
Seyed Ali Sadr Hasheminejad, Chairman of Pilatus Bank, explains why Wells Fargo Bank is closing down 450 branches in the US, whilst Pilatus Bank is leading the way in building the next generation of banking technology.
Sadr Hasheminejad reflects, "I clearly remember 10 years ago when Wells Fargo started its expansion into the East Coast. They were determined to set up branches on as many street corners as possible from Florida all the way up to New York. Today, they are trying to reverse what they have created for a decade. Unfortunately, branches can no longer serve clients as they have become nothing more than glorified branding centers."
In the near future, customers will struggle to locate branches, and even if they find one, they are unlikely to receive a decent quality service, as they would be deferred to online banking with confusing drop-down menus. At a glance, it might appear as though the future of banking will be built around online platforms and call centers. Seyed Ali Sadr Hasheminejad argues: "In my opinion this is just another wrong solution, similar to how building street-corner branches was the wrong decision 10 years ago." The Chairman of Pilatus Bank, does not believe that online banking is going to drive the future of banking . He strongly believes that the future belongs to private banking with its core values of having dedicated relationship managers. The technology is going to be a key enabler to turn this idea into a scalable business model.
Seyed Ali Sadr Hasheminejad says that Pilatus Bank refuses to focus on failing ideas such as online banking, robo-advisory, and call centers. He believes that the future belongs to private bankers, and customers who want to know and be known by their bank. Taking the human interaction out of banking would be a move in the wrong direction. He is convinced that Pilatus Bank is going to dominate the global private banking space in the near future as it expands its model into the mass-affluent market. Pilatus Bank is building the next generation of bankers. Unfortunately, larger banks such as Wells Fargo in the US and HSBC in the UK have been on the bottom of the innovative chain, and it's time for them to learn from the lessons of the past and shift their focus to real interactions with customers. Pilatus Bank has become a leader in shaping a new era for the next generation of bankers and customers.
About Us: Pilatus Bank is a leading European regulated bank that specialises in providing private and commercial banking facilities to high net-worth and affluent individual as well as financial institutions. Pilatus Bank leverages cutting-edge technology while providing personalised service. We have made significant investments in information technology to facilitate more effective interaction between bankers and clients and to strengthen their relationships. Gone are the days of multiple emails, phone calls, print jobs and faxes to communicate with clients.