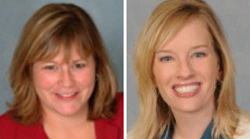 Yorba Linda, Ca (PRWEB) July 26, 2017
A major challenge many labs face is a direct result from a lack of optimize lyophilization processes. Inconsistent results freeze drying samples and a lengthy freeze dry cycle are a few common challenges that can overcome when following best practices.
This webinar will discuss freeze drying techniques, as well as new accessories and advancements in laboratory freeze dryers that will improve quality and reduce the time requirement. Learn more about how to troubleshoot your method, reduce hassles and optimize your lyophilization process whether your lab has been freeze drying for years or you're new to the process.
Labconco Corporation has arranged for two speakers for the event: Kelly Williams, product manager at the Labconco and Jenny Sprung, a senior application specialist with Labconco. Together, Williams and Sprung have over 35 years of experience with laboratory freeze dryers and their applications.
LabRoots will host the event July 27, 2017, beginning at 9:00 a.m. PDT, 12:00 p.m. EDT, followed by a live Q&A session following the speakers' presentations. Read more on this event,learn about continuing education credits or register for free,
About Labconco
Serving the scientific community since 1925, Labconco Corporation manufactures laboratory equipment, specializing in ventilation products such as chemical fume hoods and biological safety cabinets. Other equipment lines include glassware washers and freeze dryers. Labconco has ISO 9001 certification, one measure of our commitment to quality and consistency in design and manufacturing. Made in Kansas City, Missouri and Fort Scott, Kansas, Labconco equipment is marketed worldwide to academic, industrial, life science, pharmaceutical, environmental, forensic and clinical laboratories.
About LabRoots
LabRoots is the leading scientific social networking website, which provides daily scientific trending news and science-themed apparel, as well as produces educational virtual events and webinars, on the latest discoveries and advancements in science. Contributing to the advancement of science through content sharing capabilities, LabRoots is a powerful advocate in amplifying global networks and communities. Founded in 2008, LabRoots emphasizes digital innovation in scientific collaboration and learning, and is a primary source for current scientific news, webinars, virtual conferences, and more. LabRoots has grown into the world's largest series of virtual events within the Life Sciences and Clinical Diagnostics community.