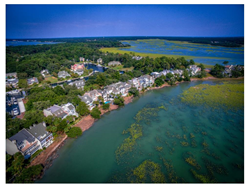 July 25, 2017, Hilton Head Island, S.C. (PRWEB) July 25, 2017
Retirees looking to purchase a vacation property or permanent home find that Hilton Head Island, S.C. has many benefits for the senior demographic. The Hilton Head area is continuously ranked as one of the best places for senior citizens to live and play. With the services of the Multiple Listing Service of Hilton Head Island (HHIMLS), seniors have access to properties for sale with the latest and most comprehensive information.
Hilton Head Island was recently ranked the number one island in the country and the number two island in the world by travelandleisure.com readers. With its suburban natural environment, traditional Southern charm and abundance of activities, Hilton Head Island is the perfect place for seniors to relocate. Hilton Head Island is ideal for golf enthusiasts with over 30 golf courses in the region. The island was voted the North American Golf Destination of the Year by the International Association of Golf Tour Operators 2016.
In addition, Hilton Head Island is only a short drive away from other Lowcountry treasures. Southern Living magazine recently ranked neighboring Bluffton, S.C., as one of the best places to retire. This coastal town was chosen for its walkability, historic buildings, and pristine views of the wetlands. Hilton Head Island is less than 100 miles away from Charleston, S.C., recently voted America's number one city by Travel + Leisure for the fifth year in a row.
Retirees have plenty of options to stay busy in the Hilton Head area, with its boutique shopping, stunning beaches, theater shows, live music and public parks. Retirees can enjoy boating, fishing, and cruises on the open ocean or on the multiple saltwater estuaries. Area restaurants serve up dishes featuring fresh seafood and locally grown produce.
Hilton Head Island is desired for its reasonable tax pricing. According to a report by Metrostudy, 39 percent of baby boomers identify price and affordability as a major factor in housing decisions. South Carolina has low property tax rates and no tax on social security benefits so those on a limited income can make funds stretch a little further in the state.
HHIMLS member agents are experts on the region and help retirees find properties that fit their budgets. Agents update property information in real-time so home buyers receive the most accurate and up-to-date housing data. HHIMLS member agents offer homebuyers a Housefax Property History. Similar to a Carfax, Housefax provides a detailed history of a home.
When looking for a home, there are many features that make properties more attractive to senior citizens. Ideal-Living magazine outlines some of these features in the winter 2017 issue on housing trends for home buyers of age 50 and over. For example, many baby boomers look for properties with low-maintenance exteriors and landscaping. Many planned communities in Hilton Head offer landscape maintenance to make seniors' lives easier.
Another trend for senior home buyers is an interest in outdoor living spaces. This could mean seniors are looking for anything from a fire pit to a full outdoor kitchen complete with a pizza oven. The mild South Carolina climate makes outdoor activities available year round.
Additionally, retirees are moving away from formal dining setups and more toward an eat-in kitchen. Homes with large kitchen islands are perfect for having the children and grandkids over for a family meal.
HHIMLS member agents can use an extensive real estate database to help baby boomers find homes with all the features they desire. To secure a piece of the Lowcountry lifestyle, visit Hilton Head Island Multiple Listing Service's website (http://www.hiltonheadmls.com).
About Multiple Listing Service of Hilton Head Island
Multiple Listing Service of Hilton Head Island (HHIMLS) is a premier multiple listing service in South Carolina, established in 1976. It is the listing platform facilitating more than $3 billion in annual real estate transactions. Headquartered on Hilton Head Island, it serves all of South Carolina. HHIMLS is vital to real estate professionals' and to consumers' success by maintaining the most dependable and powerful data in the marketplace, updated in real time. More information about HHIMLS is available at hiltonheadmls.com and (843) 785-9696.