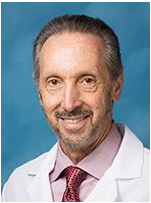 Melbourne, Fla. (PRWEB) July 23, 2017
Longtime Brevard County pain management specialist Ronald J. Stern, M.D., has joined Florida Pain Relief Group – Melbourne, a practice owned by Physician Partners of America at 109 Silver Palm Ave.
In addition to board certification in interventional pain management, Dr. Stern also is certified in pediatrics, emergency medicine and anesthesiology.
A longtime practitioner in the Melbourne area, he has been medical director of the Palm Bay Pain Management/Wound Care Center and served as both president and vice chairman of Brevard Anesthesia Services.
His previous positions include pain management specialist at Atlantic Orthopedic Group and at Health First Physicians Group, both in Melbourne, and before that as part of the Melbourne Internal Medicine Associates (MIMA) as a specialist in Pain Management. He served as an anesthesiologist at Brevard Anesthesia Services, and as an emergency medicine doctor at Holmes Regional Medical Center.
Dr. Stern earned his medical degree from Rush Medical College in Chicago in 1978. He completed his residency in Pediatrics at Baylor College of Medicine in Houston and at the University of California, San Diego. This was followed by an Emergency Medicine residency at the Charles Drew/UCLA College of Medicine, Martin Luther King Jr. Hospital Department of Emergency Medicine in Los Angeles. He did an additional residency in Anesthesiology at the University of South Florida in Tampa. Dr. Stern then completed a subspecialty fellowship in Pain Management at the University of Kentucky Medical School, Department of Anesthesiology, in 2000.
His broad medical background and interest in the effect overall health has led him to write healthcare books from a scientific perspective. His latest, "Meals, Movement and Meditation: Using Science, Not Myth, for Healthfulness" (2017, Createspace Publishing) is "based on science, not opinion," he says, and it features more than 400 references.
Dr. Stern practices the healthy lifestyle he advocates: he enjoys tennis, skiing, golf and hitting the gym. He and his wife have five children. He is fluent in Spanish.
The Melbourne clinic is open from 9 a.m. to 5 p.m. Monday through Friday. To schedule an appointment or get more information, call (321) 735-6218.
About PPOA:
Physician Partners of America (PPOA) is a national healthcare organization focused on strengthening the doctor-patient relationship and improving patient outcomes. PPOA, and its affiliates - Florida Pain Relief Group, Texas Pain Relief Group, Texas Foot and Ankle Group, Urgent Care of Texas and National Medical Practices - share a common vision to ensure the well-being of patients and provide their physician partners the opportunity to focus on the practice of medicine. This model allows physicians to be physicians, caring about patients and their needs versus ever more complex administrative requirements.
For more information about Physician Partners of America, visit http://www.physicianpartnersofamerica.com.