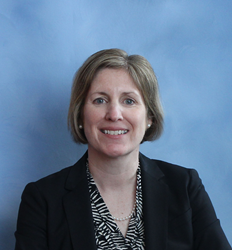 Fairfield, NJ (PRWEB) July 25, 2017
Brielle resident Gail M. Corrigan was recently appointed Senior Vice President and Assistant Corporate Secretary of Kearny Bank. Corrigan's expertise centers on leadership development, compensation, benefits, and recruitment.
Corrigan has spent more than 25 years in corporate human resources, primarily in the financial services sector. Her new role will focus on matters of corporate governance, including the content and effectiveness of board and shareholder meetings. She began her banking career at Monmouth Community Bank.
"Gail is ideally suited to serve as the primary point of contact between the Board of Directors and our senior management," says Craig Montanaro, President and CEO of Kearny Bank. "She's an exceptionally effective manager and communicator, and I'm confident our organization will benefit tremendously from her new, expanded role."
A graduate of Susquehanna University with a Bachelor of Arts degree in English, Corrigan currently holds memberships in the Society for Corporate Governance, the Society for Human Resources Management, and the Jersey Shore Association for Human Resources.
About Kearny Bank
Kearny Financial Corp. is the parent company of Kearny Bank, which operates from its administrative headquarters building in Fairfield, NJ. Kearny Bank has supported the communities it serves since 1884. The bank has assets of $4.8 billion and operates 42 full-service banking offices in northern and central New Jersey, and in Brooklyn and Staten Island, New York.