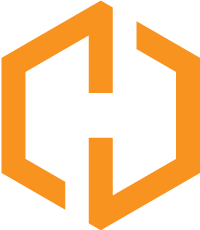 We are grateful for the fantastic review from Entrepreneur.com. Making the internet a better place is clearly the focus of Hexater WordPress themes! - Jason Fladlien
Valencia, California (PRWEB) July 23, 2017
Hexater is proud to announce that a recent Entrepreneur.com named it among the top WordPress theme companies, from among thousands upon thousands of competing collections.
The Entrepreneur.com article, titled "10 Best Wordpress Themes to Choose From for Your Next Website Project," and written by R.L. Adams, provides guidance and recommendations for selecting a WordPress theme. It takes a step beyond the surface-level components of a site's design and layout, examining other facets vital to success, each of which were identified in the article.
In choosing Hexater among its top themes for WordPress sites, the premium theme collections were first examined and weighed in terms of their design's aesthetic appeal, but also: ease of installation, degree of customization, mobile usability, overall speed, customer reviews and regular consistent support and upgrades.
The article placed the spotlight on Hexater themes as they allow an entrepreneur or business to "quickly and easily customize your site without investing hundreds of hours trying to figure out how it works or having a PhD in graphic design." It underscored practicality, flexibility and performance of the theme in a range of different purposes due to its "quick-to-market renditions for things like product launches, ebooks and niche authority sites," among other things.
Hexater is delighted with the applause it received in the article, as the company's mission is to offer entrepreneurs and businesses precisely the tools they require for stunning, impactful and successful websites. They look beyond simply offering a collection of WordPress themes, never losing sight of the needs of the customer. In this way, its customers can be confident in the visual appeal, ease of use and stability of their themes and can know that the support is there if they need it.
For more information about Hexater and its complete approach to WordPress theme development, visit the official website at http://www.hexater.com.
ABOUT HEXATER
HEXATER is a member of the Rapid Crush, Inc. family of companies and products. Rapid Crush, Inc. was founded in 2011 by Jason Fladlien and Wilson Mattos and is based in Valencia, California (just North of Los Angeles). Rapid Crush provides streamlined services and top notch education in digital marketing. Rapid Crush helps drive annual seller sales volume that now exceeds $125 Million in over 20 countries. With teams on every continent (except Antarctica), the sun never sets on Rapid Crush.