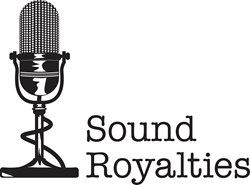 Having Sound Royalties join the Honky Tonk Experience as a key sponsor will be invaluable to the success of the shows.
Nashville, TN (PRWEB) July 24, 2017
Sound Royalties, LLC, a specialty finance firm revolutionizing how music professionals maintain their livelihood and grow their careers, is continuing to expand and invest in the Music City of Nashville. The company announced today that it has joined hands with the popular Kendell Marvel's Honky Tonk Experience, as a sponsor of the monthly event held at the Exit/In, beginning with the upcoming show on July 25.
Known for attracting illustrious special guests including Alison Krauss, Jamey Johnson, Randy Houser, Jon Pardi and Brothers Osborne, as well as impressive new songwriters, the Honky Tonk Experience has been named "the hottest ticket in Nashville" by Rolling Stone Country. Each month, hit songwriter Kendall Marvel performs songs from his upcoming solo record Lowdown & Lonesome, as well as country classics with guest performers.
An artist-friendly financial leader in the music community, Sound Royalties will now join the excitement each month as a proud sponsor. In addition to helping support the events, Sound Royalties' sponsorship means that guests will enjoy free giveaways, as well as exclusive interviews with the appearing talent to be featured on Sound Royalties social media pages.
"Sound Royalties is committed to supporting the work of talented songwriters and artists like Marvel, and we are very excited to be a part of the renowned Honky Tonk Experience," said Sound Royalties Founder and CEO Alex Heiche. "We are invested in keeping the artistic spirit and great music of Nashville alive and well. I look forward to witnessing the incredible talent that these events attract, and the opportunity to assist even more hard-working music professionals in Nashville."
Marvel added: "Having Sound Royalties join the Honky Tonk Experience as a key sponsor will be invaluable to the success of the shows. Our attendees include everyone from famous performers to gifted, up-and-coming Nashville songwriters, all of whom can greatly benefit from Sound Royalties and their beneficial services for musicians. We are thrilled to have them on board and are looking forward to an amazing set of events through the rest of the year."
About Sound Royalties
Founded by CEO Alex Heiche, Sound Royalties, LLC is a privately-owned specialty finance firm that helps music industry professionals fund personal and professional projects while allowing them to retain the rights to their music and royalties. The company's core business is offering royalty financing of anywhere from $5,000 to $10 million, without having to deal with credit issues, while preserving all rights to the artist's music. To date, Sound Royalties, LLC has worked with a wide range of leading music industry professionals, including Grammy Award winners, platinum recording artists and notable music industry executives in every genre. Learn more at http://www.soundroyalties.com.