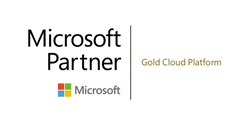 Achieving Microsoft's Gold Cloud Competency enables us to unleash the transformative power of the cloud for our customers.
Southfield, MI (PRWEB) July 25, 2017
Technosoft Corp (Technosoft), a leading provider of IT Digital Transformation services, today announced it has attained Microsoft's Gold Cloud Platform Competency. This designation is earned by partners who demonstrate the highest level of proficiency in helping Microsoft customers realize the benefits of cloud based services and solutions.
Only 1% of all Microsoft partners worldwide achieve Microsoft's Gold Competency. This elite certification further validates Technosoft's solutions and expertise in mobility services, IoT solutions, data science and cognitive services using the Azure platform.
"Achieving Microsoft's Gold Cloud Competency enables us to unleash the transformative power of the cloud for our customers," said Radha Krishnan, Chairman and CEO of Technosoft. "Technosoft has a deep knowledge of Microsoft technologies and products. We are committed to leveraging our partnership to build innovative solutions that create strategic advantages for our customers."
The Gold Cloud competency further demonstrates Technosoft's commitment to support Microsoft's Cloud-first mission and partner ecosystem. "We are helping our clients modernize and migrate applications to Cloud platforms using the latest DevOps practices and tools," added Mandar Kulkarni, EVP of Technosoft IT Services.
Technosoft is rapidly evolving its relationship as a 360 partner with Microsoft. Last year, Technosoft announced a co-engineering partnership with Microsoft with the launch of its Unified Communications Product Engineering (UCPE) lab based in Bellevue, Washington. Technosoft also established a dedicated Product Engineering facility for Microsoft in Bangalore, India. The Bellevue and Microsoft facilities serve as technology accelerators for Microsoft partners; allowing them to bring solutions to market, quickly.
About Technosoft
Technosoft is a digital transformation and technology solution provider to global enterprise companies. Technosoft has deep expertise in product engineering, mobility applications, Cloud service, data science and machine learning solutions. Founded in 1996, Technosoft is headquartered in Southfield, Michigan and has 7 delivery centers located in India and US. With over 4,400 employees, Technosoft serves customers in North America, Australia, New Zealand, and Asia-Pacific regions. Learn more at: http://www.Technosoftcorp.com.
Media Inquiries:
Glenn Moore
VP, Marketing
Technosoft Corp.
glenn.moore(at)technosoftcorp(dot)com
248.839.7056