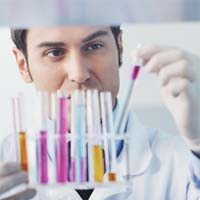 Median overall survival in the intention-to-treat population did not differ between the treatment groups.
Raleigh, NC (PRWEB) July 25, 2017
An international team of researchers studying the immunotherapy drug tremelimumab say the drug is ineffective at extending survival of malignant mesothelioma. Surviving Mesothelioma has all the details of the new trial update. Click here to read it now.
According to scientists who have been studying tremelimumab in more than 500 mesothelioma patients since 2013, giving it monthly for 7 months and then every three months after that was no better than placebo.
"Median overall survival in the intention-to-treat population did not differ between the treatment groups: 7.7 months in the tremelimumab group and 7.3 months in the placebo group," reports lead investigator Michele Maio, MD, of the University of Siena in Italy.
In an update of the DETERMINE trial published recently in The Lancet Oncology, researchers suggest that tremelimumab may be more valuable in combination with other medications than it is by itself.
"This is disappointing news for patients who have been following the progress of this potential mesothelioma drug since it was granted orphan drug status in 2015," says Alex Strauss, Managing Editor for Surviving Mesothelioma. "We can only hope that this drug shows more promise as part of a combination therapy."
To read the details of the latest DETERMINE trial results of tremelimumab, see Second-Line Immunotherapy Treatment Fails to Improve Mesothelioma Survival, now available on the Surviving Mesothelioma website.
Maio, M, et al, "Tremelimumab as second-line or third-line treatment in relapsed malignant mesothelioma (DETERMINE): a multicentre, international, randomised, double-blind, placebo-controlled phase 2b trial", July 17, 2017, The Lancet Oncology, Epub ahead of print,
http://www.thelancet.com/journals/lanonc/article/PIIS1470-2045(17)30446-1/abstract
For more than a decade, Surviving Mesothelioma has brought readers the most important and ground-breaking news on the causes, diagnosis and treatment of mesothelioma. All Surviving Mesothelioma news is gathered and reported directly from the peer-reviewed medical literature. Written for patients and their loved ones, Surviving Mesothelioma news helps families make more informed decisions.