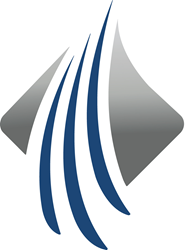 Defining your core values, aligning your leadership style to these values, and bringing intentionality to daily team interactions is essential to effective management.
Atlanta, GA (PRWEB) July 25, 2017
Lucas Group, North America's premiere executive recruiting firm, announced the publication of its newest white paper, "Leadership by Design: 3 Steps to Unlocking Your Leadership Potential."
The white paper, authored by Denver-based Managing Partner Rebecca Dappen is a leadership development roadmap for recently promoted mid-level managers.
"The transition from employee to manager is more than a pay raise and a new office. While companies invest significant resources into executive development programs, mid-management training may be limited or non-existent," says Dappen. "In competitive markets like Denver, management problems and poor team dynamics can hurt productivity and engagement, making top talent vulnerable to competitor offers."
Newly minted managers who struggle to develop an effective leadership style often lack awareness about how their core personality traits impact their team management. For example, a new manager who is conflict-avoidant may not be firm enough when she needs to be and then later come on too strong to compensate for this perceived shortcoming. This uneven response to conflict creates internal team dissonance.
"In order to manage, coach and mentor others, you need to first know who you are," says Dappen, "Defining your core values, aligning your leadership style to these values, and bringing intentionality to daily team interactions is essential to effective management."
The white paper outlines a step-by-step guide for newly promoted managers to define their core values and determine their leadership style. The paper explains how to use this style to lead with intention and address common management challenges, like handling poor team performance and hiring for fit.
"Rebecca's white paper is the 'missing piece' for newly promoted managers, but these lessons are valuable to leaders at all levels," says Bob Prather, General Manager of the Accounting and Finance division. "From missed objectives to disengaged team members, managers will face a range of challenges during their tenure. Your core values and authentic leadership style provide clear guidance for addressing each of these challenges with confidence at all management levels."
In addition to Accounting & Finance recruitment, Lucas Group specializes in executive recruitment for Human Resources, Information Technology, Legal, Manufacturing, Military Transition, and Sales & Marketing. Taking pride in the professional growth and career advancement of its Associates, Lucas Group provides clear career path trajectories together with the industry's most sophisticated onboarding and ongoing educational programming. Working throughout 15 offices in the U.S., Lucas Group recruiters are able to source leading talent that no one else can.
About Lucas Group
Lucas Group is North America's premier executive search firm. Since 1970, our culture and methodologies have driven superior results. We assist clients ranging in size from small to medium-sized businesses to Fortune 500 companies find transcendent, executive talent; candidates fully realize their ambitions; and associates find professional success. To learn more, please visit Lucas Group at http://www.lucasgroup.com and connect with us on LinkedIn, Facebook, and Twitter.