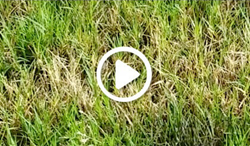 "Our Certified Landscape technicians have been trained to record great videos with their phones. While they're out in the field, they capture images of pests and diseases that we incorporate into our video series. Dick Bare, Arbor-Nomics President
Atlanta, GA (PRWEB) July 26, 2017
Award-winning Atlanta lawn care company Arbor-Nomics® Turf, Inc., has added new entries to its library of instructional videos for summer 2017. Service is the company's defining principle, and providing information about various lawn care topics is an important aspect of that mission. One of the avenues that Arbor-Nomics uses to keep customers up to date is its selection of how-to videos.
"Our Certified Landscape Specialists do more than just provide the highest-quality Atlanta lawn care. These technicians have been trained to record great videos with their phones. While they're out in the field, they capture images of pests and diseases that we incorporate into our video series, to help customers spot problems and keep their lawns healthy between our visits."
Dick Bare, Arbor-Nomics CEO/President
This summer, hard-working technicians have created these new videos:

How to Identify and Treat Ambrosia Beetles on Crepe Myrtles
How to Identify and Treat Dollar Spot
How to Identify and Treat Entomosporium Leaf Spot
How to Identify and Treat Moss
How to Identify and Treat Powdery Mildew Fungus
How to Identify and Treat Zoysia Patch
How to Minimize Tree Saplings in Your Yard
These supplement Arbor-Nomics' offerings about pests, such as "How to Identify and Treat Grubs" and "How to Identify and Treat Armyworms"; funguses, including "How to Identify and Treat Brown Patch" and "How to Identify and Treat Rust"; and maintenance, "Aeration and Overseeding" and "The Right and Wrong Ways to Mow Your Lawn."
All of these videos can be viewed at the Arbor-Nomics Atlanta lawn care videos page. They are also accessible through eblasts and at the Arbor-Nomics YouTube page. New Atlanta lawn care videos will be added every month.
To learn about Arbor-Nomics and its programs for lawn, tree, and shrub care, please call 770.447.6037.
About Arbor-Nomics Turf: Award-winning, locally owned Arbor-Nomics provides lawn and ornamental tree and shrub care to homeowners throughout metro Atlanta and surrounding areas. Emphasizing excellent service from Certified Landscape Specialists, Arbor-Nomics offers three program options, as well as add-on services, such as fertilization, aeration, overseeding, and treatments to control weeds, diseases, and pests. Arbor-Nomics is a multiple Angie's List Super Service Award winner and is endorsed by TrustDALE.com.