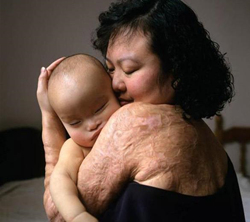 London, England (PRWEB) July 24, 2017
XIO Group, a London headquartered global alternative investments and private equity firm with more than $3.2 billion of committed capital, announced that its portfolio company, Lumenis Ltd, celebrates its 50-year anniversary with a focus on serving the underprivileged and underserved populations of the world.
Lumenis Ltd. is the world's largest energy-based medical device company for surgical, aesthetic, and ophthalmic applications. Lumenis' vision is to provide better technology for exemplary patient care through innovative energy-based solutions. With a ground-breaking technological legacy of five decades, the company is committed to enhancing patient health and quality of life, addressing new and growing needs of the aging population, and continuing to offer medical professionals innovative solutions to meet the developing and dynamic healthcare environment of the 21st century.
Lumenis has partnered with a number of foundations, hospitals, and healthcare professionals internationally, with countries including Haiti, Russia, St. Lucia, India, Africa, and Armenia, to provide the latest energy-based treatments to patients suffering from conditions such as BPH, burn injuries, and glaucoma. Lumenis lasers are used in humanitarian missions around the world to treat wounded warriors, war survivors, and severe scar patients, including Kim Phuc, a survivor of the Vietnam War bombing who is recognized as "The Girl in the Picture."
"The innovation and products of Lumenis truly improves lives," said Joseph Pacini, Chief Executive Officer and Partner of XIO Group. "We are proud to work with the Lumenis team as they continue to drive research and development to new levels in the energy-based medical sector whilst also giving back to the global communities so in need of these advances."
Most recently, Lumenis announced successful outcomes directly tied to their support of Global, Surgical, Destination, Healthcare (GSD) Inc.'s Medical Mission to Haiti. As a result of the mission, the fifth of its kind, over 100 patients were seen and treated during the course of the six-day visit, which included 50 surgeries. The humanitarian effort was led by Mitchell Humphreys, MD, a urologist with the Mayo Clinic and sponsored by the non-profit organization GSD, with Lumenis technology playing an integral role onsite.
"Lumenis looks forward to furthering their partnerships with key leaders of the medical community to continue establishing important programs and initiatives to offer life-changing treatments to patients globally," said Carsten Geyer, Partner of XIO Group.
About Lumenis Ltd
As an international leader in the development and commercialization of innovative aesthetic energy-based technologies, Lumenis has redefined medical treatments and set numerous technological and clinical gold standards. The company has successfully created solutions for previously untreatable conditions, as well as designed advanced technologies that have revolutionized existing treatment methods. Lumenis Ltd is a portfolio company of XIO Group, a global alternative investments and private equity firm headquartered in London, and is led by its four founders: Athene Li, Joseph Pacini, Murphy Qiao and Carsten Geyer. For more information, visit: http://www.lumenis.com.
About XIO Group
Headquartered in London, XIO Group is a global alternative investments firm with $5 billion of committed capital that employs an international team of more than 70 professionals. Representing more than 15 nationalities among its employees and its network of advisors, the firm has operations in the United Kingdom, Germany, Switzerland, Hong Kong and mainland China. With a seasoned international investment team that includes professionals with experience working at many of the world's leading private equity firms, XIO Group seeks to deploy its capital for global transactions. XIO Group's strategy is to identify and invest in market-leading businesses located across North America and Europe and help these companies to capitalize on untapped opportunities in fast growing markets, particularly in Asia. XIO Group is led by its four founders: Athene Li, Joseph Pacini, Murphy Qiao and Carsten Geyer. For more information, visit: http://www.xiogroup.com.