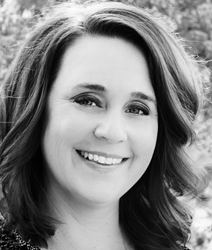 What really excites me about ALC is the constant push for innovation and new solutions.
Princeton, NJ (PRWEB) July 26, 2017
ALC (http://www.alc.com), the industry-leading data marketing services provider, continues to experience company-wide growth, as they look to build upon their impressive roster of clients.
Today, they announced the hiring of Julia MacDonald as the new Senior Vice President of Business Development. Mrs. MacDonald is a highly accomplished direct marketing professional with an extensive experience in the nonprofit sector.
Prior to joining the ALC team, Julia MacDonald spent 19 years with MDS Communications, a telephone fundraising firm serving the nonprofit industry, where she served as the Vice President of New Business Development. In this role, she was responsible for developing and cultivating partnerships with nonprofit organizations and helping to design and implement successful fundraising campaigns.
In her new role, Julia will work with ALC's existing clients to determine which products and solutions will best assist them in reaching their organizational goals. In addition to working with ALC's existing clients, she will be responsible for developing new partnerships for ALC.
"What really excites me about ALC is the constant push for innovation and new solutions," remarked Julia. "The wealth of knowledge that is present here, in every aspect of the business, is evident. It's incredibly exciting to be a part of this collaborative atmosphere where creativity and new thinking are inherent in the corporate culture."
Britt Vatne, President of ALC Data Management commented that "We are thrilled to be welcoming this seasoned and highly respected direct marketing professional to our team. We are confident that her experience and skill set will undoubtedly serve as an asset to ALC."
About ALC
Founded by Donn Rappaport in 1978, ALC has grown to become the leader in the field of data-driven marketing. ALC's proprietary customer acquisition and data monetization platform deploys leading-edge data marketing products and practices to enable its clients—including the leaders in virtually every category of business—to grow, increase market share and maximize bottom-line profitability through the innovative use of data. The company employs some 200 data marketing professionals in its Princeton, NJ headquarters and in eight sales, marketing and account management locations around the country. Over the past 38 years, ALC has generated more than $4.6 Billion in NET incremental data monetization income for its clients and partners. For more information, visit http://www.alc.com and http://www.alcdigital.com.