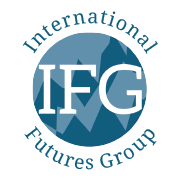 "Our mission is to provide serious futures traders with relevant and actionable ideas that offer realistic opportunities while acknowledging and addressing risk in the futures and commodities markets," said Steven Erdman, founder of IFG
Chicago, Illinois (PRWEB) July 27, 2017
International Futures Group, Inc. (IFG), a full-featured futures brokerage headquartered in Chicago, has announced the expansion of its futures and commodities trading insight and ideas hub, IFG Edge, on its revamped website at http://www.ifgfutures.com.
IFG Edge features exclusive research and commentary, trade recommendations, special reports, daily conference calls, and educational tools and resources for futures and commodities traders.
IFG was founded in 1994 by trading industry veterans Steven Erdman, Thomas Fritz, and Lee Gaus. Using their 100+ years of cumulative experience in the commodity futures industry, the IFG principals tap into their trading expertise daily to create and distribute futures trade recommendations, strategies, commodity and ag commentary, and proprietary reports for clients and trial subscribers of IFG Edge.
"Our mission is to provide serious futures traders with relevant and actionable ideas that offer realistic opportunities while acknowledging and addressing risk in the futures and commodities markets," said Steven Erdman, founder of IFG. "In addition to the daily insight of IFG Edge, our traders receive excellent straightforward service from our team of brokers. We don't pressure traders into questionable positions for our own gain, that's not how we operate. Our traders' success is our success."
IFG co-founder, Lee Gaus, author of Futures Trading Lessons Learned: A Lifetime of Futures and Commodities Trading Education, is a featured contributor to IFG Edge. Mr. Gaus regularly contributes market opinion posts, Trends and Reversals Reports, and Numberology Reports -- proprietary reports which use a trend-analyzing math model to forecast price support and resistance ranges as well as provide entry points, stop loss areas, and profit points.
Thomas Fritz, a third-generation commodity trader and co-founder of IFG, is also a contributor to IFG Edge with his featured Just My Opinion daily grain commentary segments. The IFG team provides futures information in a straightforward trader-to-trader style that is appreciated firsthand by the commodities traders who attend IFG's morning market conference calls.
Customers have full access to IFG Edge content via email alerts and through the website hub. Futures and commodity traders can sample IFG Edge by signing up for a free two-week trial.
As part of its ongoing commitment to serving futures and commodity traders, IFG continues to improve the customer experience with new additions of daily futures and commodities commentary, and a growing library of special reports and resources.
-- About International Futures Group
Founded in 1994 and headquartered in Chicago, IL, International Futures Group, Inc. (IFG) is a futures commodity brokerage dedicated to serving individual futures traders and speculative traders with excellent recommendation, research, and brokerage services. Learn more at http://www.ifgfutures.com or contact IFG at 1.800.786.4475 or info(at)efggrp.com.
The risk of trading futures and options can be substantial. Each investor must consider whether this is a suitable investment. Past performance is not indicative of future results.