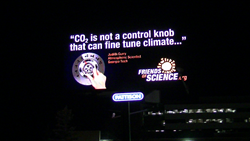 In energy terms the current generation of renewable energy technologies alone will not enable a civilised modern society to continue
Calgary, Alberta, Canada (PRWEB) July 25, 2017
An interview with Al Gore posted in Maclean's magazine of July 21, 2017, in which he blames British Columbia wildfires on human-caused climate change is disputed by Friends of Science Society. According to BC Wildfire officials, of the 310 wildfires as of July 07, 2017, two-thirds were caused by humans and thus preventable, as reported by CBC news.
In the Maclean's magazine interview with Mr. Gore and his producer Jeff Skoll, the fact that Prime Minister Trudeau had a cameo in Al Gore's new film was mentioned, with Gore touting Trudeau's climate "leadership."
Friends of Science says that Trudeau's climate change policies will destroy Canada, referring to their YouTube video interviews with Ottawa energy policy consultant Robert Lyman, a former public servant and diplomat, who called the policies "expensive virtue signalling" that no competitive nation would ever follow.
Indeed, President Trump withdrew from the Paris Agreement on June 1, 2017 on such grounds, citing economic destruction to the US for no measurable reduction in global temperatures, even if all countries did their part. Friends of Science blog post of June 9, 2017 entitled "Just the Facts" deconstructs the Paris Agreement in plain language.
In the Maclean's interview of July 21, 2017, the jet-setting Gore claims he disapproves of Trudeau's "continued heavy use of fossil fuels" and Trudeau's approval of the Trans Mountain pipeline expansion. Trans Mountain pipeline would provide billions of dollars of economic benefits to Canada. It was approved after a thorough National Energy Board review and extensive public consultation.
Activists have vowed to block construction of the approved Trans Mountain pipeline, an act that would constitute a challenge to rule of law as discussed in a June 1, 2017 blog post.
Friends of Science says Gore is meddling in Canadian energy policies and misinforming the public. According to the International Energy Agency (IEA), the world runs on 81% fossil fuels and global demand for oil and gas grows – yet oddly only Canadian oil and gas resources are singled-out by "Blockadia" activists who have targeted the Trans Mountain pipeline project (which will cross British Columbia, now battling wildfires). Most of these activists are funded from offshore, as reported by the Financial Post of Oct. 3, 2016, suggesting a 'green trade war' using climate change as a cover.
Friends of Science video production "Climate Science and the Myths of Renewable Energy" video, starring author Steve Goreham, deconstructs climate catastrophe hype and shows that renewables are 'not so doable.'
Gore and Skoll claim in the Maclean's interview that it would be possible to have "… a global grid with batteries, solar and wind within a decade if we put our minds to it." This is technically infeasible, false, misleading and undesirable, says Friends of Science, citing Prof. Michael J. Kelly's May 23, 2016 paper: "In energy terms the current generation of renewable energy technologies alone will not enable a civilised modern society to continue" and "Burden of Proof" by Heard et al (2017) published in Renewable and Sustainable Energy Reviews which states: "…there is no empirical or historical evidence that demonstrates that such systems are in fact feasible."
About
Friends of Science is celebrating 15 years of reviewing a broad spectrum of literature on climate change and have concluded the sun is the main driver of climate change, not carbon dioxide (CO2).
Friends of Science Society
P.O. Box 23167, Mission P.O.
Calgary, Alberta
Canada T2S 3B1
Toll-free Telephone: 1-888-789-9597
Web: friendsofscience.org
E-mail: contact(at)friendsofscience(dot)org
Web: climatechange101.ca