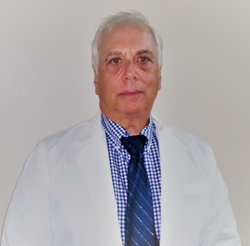 Tampa, Fla. (PRWEB) July 26, 2017
Physician Partners of America announces the addition of Joseph Rashkin, M.D., as an interventional pain management physician who specializes in personal injury. He will work out of PPOA's Tampa office at 4730 N. Habana Ave., Suite 300 (third floor), starting Aug. 1.
Board-certified in both anesthesiology and chronic pain management, he has been practicing interventional pain management medicine for 27 years. This includes more than ten years attending to personal injury patients.
Raised in Coral Gables, Fla., Dr. Rashkin earned his medical degree at the Autonomous University of Madrid School of Medicine in Spain, and is fluent in both Spanish and English. He completed his internships in General Surgery at Columbia College of Physicians and Surgeons at Harlem Hospital Center, New York, with additional training at the University of Miami School of Medicine/Jackson Memorial Hospital, Wayne State School of Medicine, and Sinai Hospital of Detroit, Michigan.
Dr. Rashkin completed his residency in anesthesiology at Wayne State School of Medicine, Sinai Hospital of Detroit. He comes to Physician Partners of America from private practice at Bay Area Pain Management, Inc., in Tampa, where he served as an anesthesiologist and pain management physician since 1990.
He is a member of the American Medical Association, Florida Medical Association, Hillsborough County Medical Association, the American and Florida societies of anesthesiologists, International Anesthesia Research Society, and American Academy of Chronic Pain Management.
Dr. Rashkin's years of practice in anesthesiology and general surgery training give him a unique perspective in the field of treating painful conditions, many of which result from injuries. His passion and motivation are to return patients to a pain-free way of life. Dr. Rashkin brings to Physician Partners of America much experience in treating personal injury patients.
For an appointment with Dr. Rashkin, call 813-877-7758 (fax: 813-877-8548). The clinic is open from 8 a.m. to 5 p.m. Monday through Friday. Same-day appointments are usually available.
About PPOA:
Started in 2013 and headquartered in Tampa, Fla., Physician Partners of America (PPOA), is a national healthcare organization focused on strengthening the doctor-patient relationship and improving patient outcomes. PPOA, and its affiliates – Florida Pain Relief Group, Texas Pain Relief Group, Texas Foot and Ankle Group, Urgent Care of Texas and National Medical Practices – share a common vision of ensuring the wellbeing of patients and providing their physician partners the opportunity to focus on the practice of medicine. This model allows physicians to be physicians, caring about patients and their needs in the face of ever more complex administrative requirements. For more information about Physician Partners of America, visit http://www.physicianpartnersoa.com.