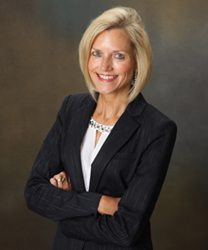 I look forward to be an active member in the Michigan healthcare community
Royal Oak, Michigan (PRWEB) July 26, 2017
IDC-Eating Disorder Care is excited to announce Dr. Tracey Cornella-Carlson as the newly appointed Medical Director for the treatment program located in Royal Oak, Michigan. IDC, formerly known as Inner Door Center, was acquired in 2017 by a group of investors who are focused on providing the highest standards in the field of eating disorder treatment in the state of Michigan. Dr. Cornella-Carlson is a board-certified child, adolescent, and adult psychiatrist who has been treating patients with eating disorders for more than a decade.
Dr. Cornella-Carlson, or Dr. CC as she is fondly referred to by patients and colleagues, previously served as the Medical Director of the Child and Adolescent Eating Disorder Services at Rogers Memorial Hospital in Wisconsin for 8 years. She is a member of the International Association of Eating Disorder Professionals (IAEDP), through which she has received certification as an Eating Disorder Specialist and is an IAEDP-approved supervisor. She has earned the honor of being a Distinguished Fellow of the American Academy of Child and Adolescent Psychiatry, primarily due to her work in the eating disorder field. She is a current member of the Academy for Eating Disorders, where she served as co-chair for the Child and Adolescent Special Interest Group. She is considered one of the preeminent psychiatrists in the field of eating disorder medicine and an advocate for her patients.
"Eating Disorders are commonly misdiagnosed and/or dismissed as a lifestyle choice, says Dr. Cornella-Carlson, "Stigma, shame and ignorance are contributing factors and patients do not get appropriate treatment. Tragically, this can lead to serious, life-threatening conditions both emotionally and medically." In addition, to the provision of medical leadership for IDC, Dr.Cornella-Carlson will work with the local Royal Oak and greater Michigan community as an educator and advocate for better understanding of symptoms and treatment of eating disorders. On the new position, Dr. Tracey Cornella-Carlson comments, "I am so excited to work with the IDC team and look forward to being an active member in the Michigan healthcare community." For full biography on Dr. Cornella-Carlson or additional information on IDC please visit http://www.idcedc.com.
IDC-Eating Disorder Care is a Joint Commission Accredited program specialized in the treatment of eating disorders. Our integrative treatment incorporates medical and recovery models, nutrition therapy as well as daily mindfulness interventions. Our exceptional, highly qualified team of professionals includes world-class physicians, psychologists, nurses, registered dietitians, licensed social workers and counselors, yoga therapists, and recovery coaches. These professionals incorporate the latest findings from research in the field of eating disorders, including neuroscience, genetics, and psychopharmacology, into our treatment programs. For additional information, please visit http://www.idcedc.com.