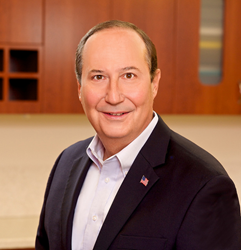 Clearwater, FL (PRWEB) July 25, 2017
After dental school, many millennial dentists recognize the opportunities that practice ownership offers. Owning your own practice gives you more control and independence over everything from clinical standards and support staff to profitability and location. However, many millennials are faced with both a decline in national spending on dentistry and rising student loan debt in recent years: tuition expenses have increased by nearly 100% as of 2014, leading to a sharp increase in student loan debt.1,2 As a dentist requires about $500,000 to start a new practice, a new dentist with substantial student loan debt will have difficulty securing a loan to finance a new practice.3
"Because millennials are burdened with enormous debt, it may be advisable to start off as an associate in an established practice," says Adrian LaTrace, CEO of Boyd Industries, a market leader in the design and manufacture of award-winning dental operatory equipment. "This will allow them to pay down debt and save for the purchase of a practice in the future." Experts estimate that recent dental school graduates can pay off their student loan debt in under five years with prudent financial planning and debt reduction goals.3
While startup costs may be prohibitive, dental offices are among the 15 most profitable small businesses, according to Entrepreneur magazine.4 Dentists have the advantage of developing a repeat patient base, which means guaranteed return business.4 Plus, a dental practice can see several patients at a time, with many paying for services out of pocket.4
Owning a successful solo practice involves a good amount of business sense, in addition to the clinical skills a certified dentist acquires. A dentist with a private practice must be able to perform or outsource all the necessary business operations in order to generate revenue, including managing costs, decreasing expenses, negotiating with vendors, hiring staff, and providing strong benefits packages for staff. Dentists wishing to open their own solo practices should carefully research their future patient base and the cost of dental equipment, and should use well-tested marketing techniques to spread the word about their new practices.5 The location of a new practice must be chosen using demographic data that fits the practice's offerings and capacity.5 When designing the office, experts suggest using clinical standards to dictate the layout of a new office to ensure it functions smoothly.5
"As starting a new practice will add $400,000 to $700,000 to a dentist's personal debt,5 it's vital to proceed with proper planning," adds LaTrace. "Most recent dental school graduates will not have the business know-how to succeed in running their own practices." LaTrace recommends developing a formal business plan that incorporates research on demographics, staffing and financial projections in order to reach profitability within the first six to nine months. Alternatively, a dentist may still own their own private practice and retain clinical control over that practice, but turn nonclinical services over to professional third-party service providers. With this model, the dentist is left to focus on the clinical areas that matter most to them and their patients.
About Boyd Industries:
Boyd Industries is a market leader in the design and manufacture of award-winning dental operatory equipment. Its high-quality and reliable equipment has been the choice of specialists for over 60 years. Boyd's products include a full line of dental exam, treatment and surgical chairs, dental delivery systems, LED exam and surgical lighting, custom sterilization and storage cabinetry, doctor or assistant seating, and video game consoles. The company is an ISO 13485:2016 certified manufacturer.
Boyd equipment is specifically designed to provide maximum practice productivity while incorporating ergonomic characteristics for the doctor, staff and patient. As an original equipment manufacturer, Boyd uses a vertically integrated manufacturing approach to ensure it meets high quality standards. This approach allows Boyd to control each step of component fabrication and product assembly. To learn more about Boyd products, please visit http://www.boydindustries.com/home.
About Adrian LaTrace:
Adrian E. LaTrace leads Boyd Industries with over 25 years of leadership in companies ranging from start-ups to large public corporations in the healthcare, renewable energy and aerospace industries. His experience in developing high-performance organizations is helping Boyd to provide leadership for the dental equipment needs of the future.
1. Cooper, Dr. Marc. "What's next for the Solo Practice?" Practice Management. N.p., 03 Jan. 2017. Web. 20 July 2017.
2. Jaffe, Guy. "Millennial Dentists and Changes in Dentistry Going on Today." Dental Economics. N.p., 14 Dec. 2014. Web. 20 July 2017.
3. LaTrace, Adrian. "Millennial Dentists Face Uphill Battle in Tackling Debt." LinkedIn Pulse. N.p., 23 Jan. 2017. Web. 20 July 2017.
4. Sun, Carolyn. "The 15 Most Profitable Small-Business Industries." Entrepreneur. N.p., 10 Aug. 2016. Web. 20 July 2017.
5. Amos, Jayme, and Larkin, Dr. Thomas. "Starting a Practice or Buying an Existing Practice." Dental Entrepreneur. N.p., 25 Apr. 2017. Web. 20 July 2017.