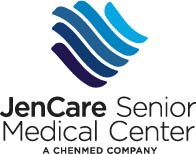 Your time, energy and leadership exemplify your unparalleled commitment to the specialty of family medicine.
RICHMOND, Va. (PRWEB) July 25, 2017
ChenMed, a leading provider of value-based care for seniors, today announced that the Virginia Academy of Family Physicians has honored Daniel Jannuzzi, MD, a Richmond primary care physician at JenCare Senior Medical Center, naming him 2017 VAFP Family Physician of the Year. See short video spotlighting Dr. Jannuzzi.
"He's one of a kind," said Randy Hinson, MD, the physician having nominated Dr. Jannuzzi for the prestigious award. Describing how Dr. Jannuzzi served 26 years as Medical Director for what became the largest free clinic in the state of Virginia, HInson explained, "People in the Richmond community know Dan well. He's been able to get people from different backgrounds, HCA Hospital, Bon Secours, Virginia Commonwealth, different churches, different people from different faith communities to encourage such tremendous support throughout the community over the years."
The award presented to Dr. Jannuzzi Friday evening at the VAFP Annual Meeting and Exposition in Leesburg, Va., is inscribed as follows: "In sincere appreciation for over 30 years of helping underserved patients get the healthcare they need. A model physician inspiring countless others to volunteer, the commitment of your time, energy and leadership exemplify your unparalleled commitment to the specialty of family medicine. Your dedication to providing comprehensive care to those most in need is to be commended and applauded, and is truly indicative of an outstanding family physician."
When asked about the recognition, Dr. Jannuzzi replied, ""I've been following a dream of providing healthcare to low-income people for 30 years, and this is just a huge sign of affirmation and confirmation that I was on the right path. I am grateful to be working for JenCare Senior Medical Center, an innovative, values-driven and physician-led organization with the noble mission to revolutionize and transform primary care for at-risk seniors."
VAFP Board member and Chief Medical Officer for JenCare Richmond, Daniel McCarter, MD, added, "In my nearly 30 years of practicing medicine in Virginia, I've never met a more deserving physician of the year honoree than Dr. Daniel Jannuzzi. Kudos to the Virginia Academy of Family Physicians for singling out my amazing JenCare colleague. Dr. Jannuzzi continues to help low-to-moderate-income seniors thrive with love, accountability and a passion for excellence."
About JenCare Senior Medical Center
For seniors most in need of care, high-quality health care is too often beyond reach. JenCare is a family-owned primary and specialty care practice committed to delivering superior healthcare to Medicare-eligible seniors. JenCare operates eight medical practices in the Richmond and Tidewater areas of Virginia; plus 17 neighborhood centers in Atlanta, Chicago, Louisville and New Orleans.  Since 2011, JenCare physicians have been helping thousands of area seniors enjoy more healthy days through centers in Colonial Heights, Mechanicsville, and Richmond (Hull Street + Shockoe Bottom). Part of ChenMed, JenCare brings concierge-style medicine – and better health outcomes – to the neediest populations.  
About ChenMed
ChenMed was founded to bring concierge-style medicine – and better health outcomes – to the neediest populations. ChenMed serves seniors with low-to-moderate incomes, most managing multiple chronic conditions, in 10 U.S. markets in six states through 42 senior medical centers.
ChenMed's goal is to improve health outcomes and create value for patients, physicians, and the health care system. To do that, ChenMed relies on innovative technology and a talented and resourceful team of providers.  Founded by Dr. James Chen, a Taiwanese immigrant and cancer survivor, the company provides unrivaled care to seniors – particularly those enrolled in a broad range of Medicare Advantage plans in Florida (Miami-Dade, Broward, Lakeland and Tampa Bay), Georgia, Illinois, Louisiana, Kentucky, and Virginia. The patient focused medical practice has grown by more than 420 percent since 2013.