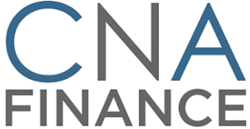 Mirage Energy Corp. presents an intriguing opportunity
Coral Springs, FL (PRWEB) July 26, 2017
CNA Finance Chief Strategic Analyst, Kenny Soulstring, today announced that the stock market news outlet has initiated coverage on Mirage Energy Corp. Mirage Energy is a natural gas storage and international transportation company with its principal office located in Houston, Texas.
According to Soulstring, Mirage Energy has positioned itself well to capitalize on several key initiatives, by constructing the largest underground natural gas storage facility in Mexico, with final capacity holding upwards of 786 BCF of natural gas. The company is expected to achieve incremental milestones during each phase of construction, thereby offering potential near-term shareholder value during each stage of development.
Soulstring believes that opportunity exists from Mexico's need to control and secure a greater level of energy independence. While this project is not exclusive to Mexico controlled or owned assets, it does provide the country with an opportunity to stabilize prices and secure future supply. Mirage is well positioned to secure required permits and is expected to commence project construction in September of 2017, providing relative insulation from near-term competition. According to the company, Mirage is expecting significant demand for storage from large producers, which has the potential to generate meaningful revenue even during early stages of construction.
"Mirage Energy Corp. presents an intriguing opportunity," says Kenny Soulstring. "Considering that all goes well with the project to bring the natural gas storage facility to Mexico, we see a considerable opportunity in the making." He added, "While the project is ambitious, CEO Michael Ward appears to have put the pieces in place to expedite the project. Once completed, the project has the potential to deliver over a billion dollars in total revues over the life of the facility."
View Kenny Soulstring's full analysis of Mirage Energy Corp. at CNA Finance.