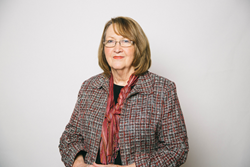 Spring Arbor, Mich. (PRWEB) July 25, 2017
Dr. Donna Bergman, professor of education and director of special education programs at Spring Arbor University recently co-authored and published an article in the medical science journal Physical Medicine and Rehabilitation titled Assessment of Self-Determination in Adolescents with Neonatal Brachial Plexus Palsy. Both the article and the research that helped produce it, were written and conducted in collaboration with the University of Michigan Health System through a joint venture called MedSAU. In addition to Dr. Bergman, the research team for this study included Virginia Nelson, M.D., professor of physical medicine & rehabilitation; Lynnette Rasmussen, O.T.R.L., occupational therapist; Kate W.-C. Chang, M.A., research analyst; and Lynda Jun-San Yang, M.D., Ph.D., professor of neurological surgery at University of Michigan.
Neonatal brachial plexus palsy (NBPP) is the weakness or loss of movement of the arm at birth. The researchers looked specifically at the effects of NBPP on self-determination — the ability of an individual to make meaningful choices within his or her own life. 20 adolescents with NBPP and 20 typically developing adolescents were chosen as the experiment and control groups, respectively. Dr. Bergman's role in the research included the recruitment and assessment of participants, as well as data analysis. "The writing of the article was really a group effort," said Bergman. "My contribution was primarily an explanation of the results and discussion of information regarding self-determination data-analysis."
Bergman continued, "The most significant finding of this study was that the adolescents with NBPP scored as high as the non-disabled adolescents in overall self-determination — possibly the most critical component for successful transition into adulthood." However, it was also determined that, among the test subjects, that adolescents with NPBB rated their opportunities for self-determined behavior significantly lower at school than at home. Bergman hopes the study can help teacher-educators address this discrepancy. Until then, Bergman and her colleagues have presented the study at several conferences, due to the multidisciplinary approach. The article was published on June 23, 2017. You can preview the article at sciencedirect.com.