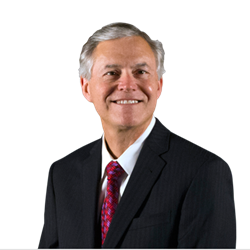 (PRWEB) July 26, 2017
Since 1999, Houston-based CORDA Investment Management, LLC, has brought its contrarian investing approach to more than 1000 families nationwide. Developed by Warren Buffett and Benjamin Graham, among others, the contrarian approach invests in solid companies with strong long-term prospects that are temporarily out of favor with Wall Street.
As a fee-only investment firm, CORDA's hand-picked team members pride themselves on honoring their fiduciary responsibility to the firm's clients. CORDA carefully customizes each client's portfolio to fit that client's needs and goals. Today, the company is proud to announce that they have selected a new client support specialist to join their team.
About Terry Mendoza
Terry brings a passion for client service and a can-do attitude to helping all clients exceed their goals. Before joining Corda, she was in the water industry for eight years, working with a company that drilled and serviced water wells all over the world.
A proud mother of four and grandmother of three, Terry spends her free time reading, camping, and traveling. Her favorite places on Earth include Thailand, Hawaii, Playa del Carman, and Mazatlán. She loves dogs, particularly her boxer named Zappa.
About Corda Management
CORDA Investment Management, LLC, is an investment advisory firm that provides wealth management services for clients nationwide. CORDA's headquarters is in Houston, and the firm also has offices in Austin and Dallas. To learn more, visit http://cordamanagement.com or call (855) 439-0665.